Mro ethnic villagers Injured in Ponna Kyaut landmine blasts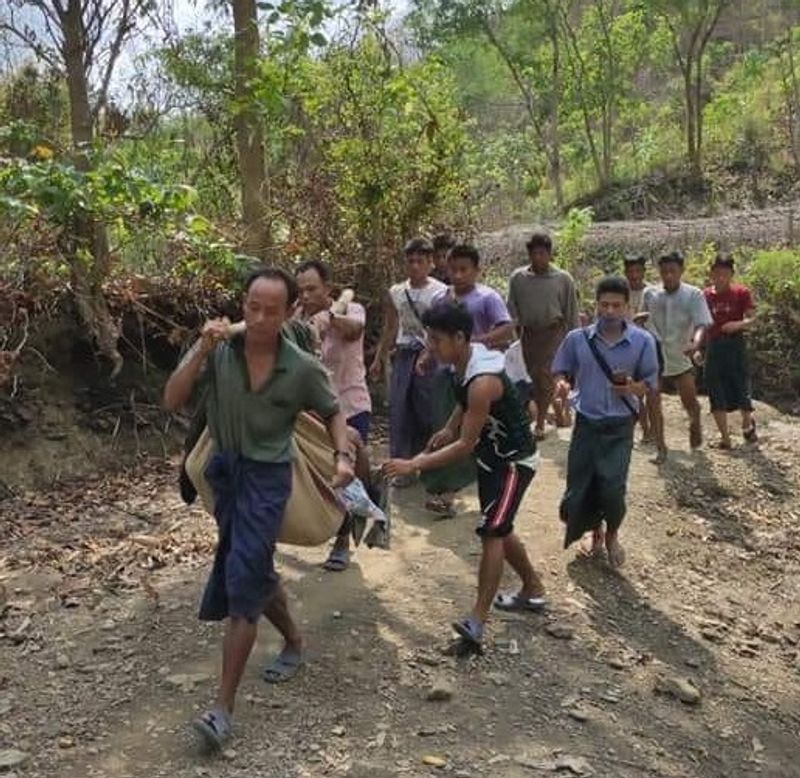 Narinjara News, 25 May 2020

Two villagers belonging to ethnic Mro community in Ponna Kyunt township, 16 miles north of Arakan State capital Sittwe, were injured in landmine explosions on 24 May last.

The victims have been identified as U Htwe Aung (40 years old) and U Aung Zan Wai (42). Both hail from Kan Thit village under the township, informed Kan Tun Aung, a local village leader.

"Htwe Aung went to a nearer village mountain range for collecting trees for producing timber. It was noon and when he arrived at a place beyond the mountain a landmine exploded as he stepped over it. One of his legs was severely injured in the explosion. We come to know that the villages also heard the sound of explosion," said the villager

leader.
Later a group of villagers went to the area to bring him back. But unfortunately as they arrived near to him, another landmine exploded which injured Aung Zan Wai.

The village leader added that Aung Zan Wai also accidently stepped over a mine and he too may lose one leg because of serious wounds. He admitted that he has no idea who planted the landmines in the area.

According to local villagers, incidents of heavy fighting took place between the Myanmar security forces (Tamadaw) and Arakan Army outfit in the area near to Kan Thit village recently.

Meanwhile, both the victims were lately brought to Sittwe general hospital from Ponna Kyunt township hospital by an ambulance for better treatments.