Ward administrator stabbed to death in Sittwe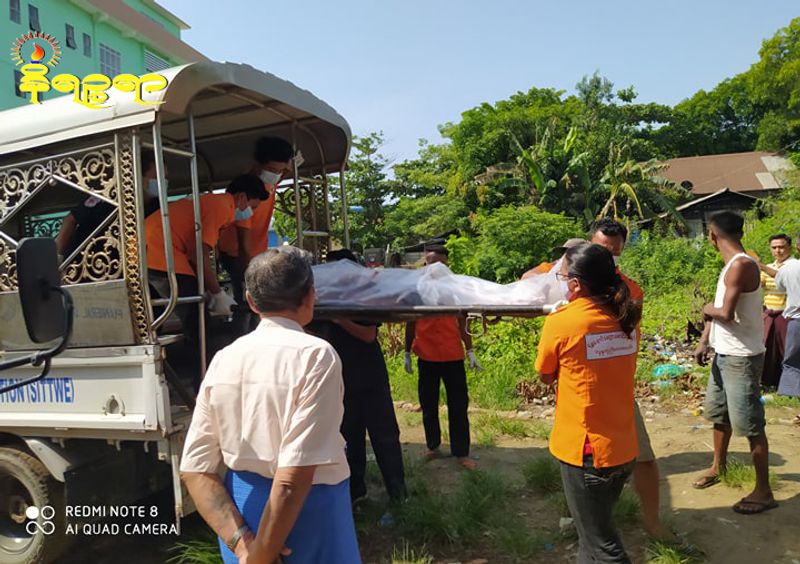 Narinjara News, 25 November 2020

A ward administrator was stabbed to death in Sittwe, the capital of Rakhine State, today (25 May 2020) in the morning hours, said family sources.

It is learnt that two unknown people targeted U Thein Hlaing, 40, at around 8 am as he went to Mawlate ward, adjacent to his native Nazi ward, for buying some items.

Thein Hlaing's youngest brother Ko Nyunt Win informed that two individuals covering their faces with masks approached him as he arrived at the corner of Merchant & Garden roads. Later one person tied him and the other started stabbing. Thein Hlaing received serious injuries on his neck, throat and belly.

Nyunt Win revealed that his elder brother had no enmity with anyone, but lately he used to receive threatening calls from unknown people for some time.

"It is a great loss to our family. We are preparing to lodge a complaint in Sittwe police station," he added.

The duty officer in Sittwe police station confirmed the incident of murder but did not divulge much as the case was still under investigations.

The capital city has slowly emerged as an insecure place in the recent past. Days back, an Arakanese author was also attacked by miscreants in the city where he sustained injuries in his chest.