10 Million Yaba tablets seized in western Myanmar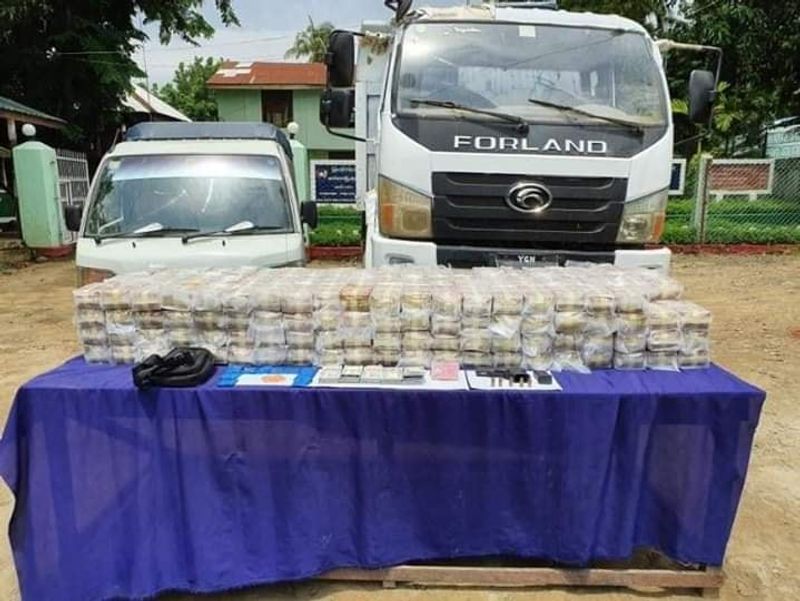 Narinjara News, 1 June 2020:

Nearly 10 million stimulating Yaba tablets were seized in Maungdaw locality of western Myanmar in the last two days, said concerned officials.
Acting on specific inputs, the anti-drug squad led by Maungdaw district police chief successfully searched at Kan Thaya village and recovered 2437500 WY & R brand Yaba pills worth Kyat 4875 millions.

Maungdaw district administrator U Soe Aung informed that the operation at the Bangladesh bordering Arakanese locality on 31 May also resulted in the arrest of five persons. Even though the prime accused could flee his wife was detained by the police.

All arrestees are identified as Rakhine nationals and the lady confessed the items as Yaba tablets. One pistol and five bullets as well as Kyat 4.9 millions were also seized from their house.

Earlier, on 30 May a police team seized 7090700 WY tablets worth Kyat 14181 million from a house in Myoma Kayindan Muslim village, which is located at the outskirt of Maungdaw Township. The police arrested a 65 years old man and 25 years old women from the location.

The police raided the house of U Juhar Hussain (65) and found the banned stimulating pills inside his premises, added the district administrator.

It is understood that Yaba pills are produced in the eastern part of Myanmar and later those are brought to Maungdaw for smuggling to Bangladesh.