Arakan Army pays homage to Bangladesh language martyrs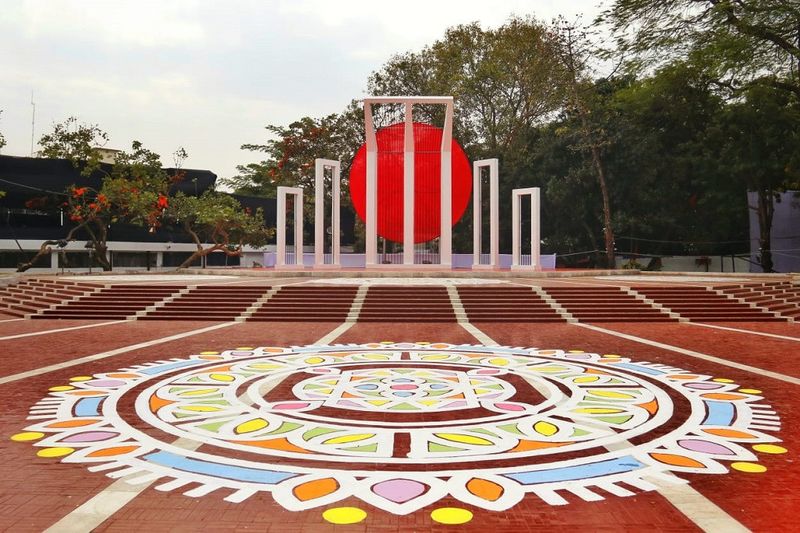 "The Bengali and Arakan society are deeply interlinked, says its political front the United League of Arakan"
February 21, 2022 11:35 AM
United League of Arakan (ULA), the political front of Myanmar's Arakan Army, paid homage to the martyrs of Bangladesh's language movement on the occasion of International Mother Language Day on Monday.
"For our natural neighbour, the People's Republic of Bangladesh, this day marks as the great juncture for becoming the 'Shaheed Day (Language Martyrs Day)' and we pay our deep homage to those language martyrs namely Salam, Barkat, Rafiq, Jabbar, Shafiur and other heroes who sacrificed their lives for the cause of their mother tongue Bangla," ULA said in a statement on Sunday.
"Under the charismatic leadership of Sheikh Mujibur Rahman, Founding Father of Bangladesh, the people of Bangladesh were able to achieve their priceless and invaluable sovereignty and independence in 1971 which, we believe, is also the primal foundation for maintaining the political and cultural identity of a nation," it added.
The ULA said that the International Mother Language Day is also an occasion for everyone to commemorate the diversity of languages and cultures across the world.
"We, the ULA/AA, herewith would like to congratulate all people of the world on their mother tongue languages," the statement read.
"Our forefathers from the lands of Bengal and Arakan strove to have their respective civilizations thrive on the banks of the Bay of Bengal and of the Naf river. They constitute the natural bond between the people and regions of Bangladesh and Arakan," it added.
The statement said that both the societies are historically and culturally interlinked and the Arakanese community is a part of the Bengali nation, and in the same way the Bengali community is a part of the Arakan nation.
"Since both territories are comprised of our brothers and sisters, we firmly believe that it is our responsibility to serve both our people for the best," the ULA said.
It said that the ULA profoundly believes that the restitution of Arakan sovereignty to the people is the ultimate aim of the national liberation movement and the right to mother tongue language is also a part of that.
The statement ended with the ULA expressing desire to bolster a better future between the nations and regions in terms of military, political, economic, cultural and diplomatic relations.