Ks 19.5 billion worth WY tablets seized in Buthidaung Tsp, Rakhine State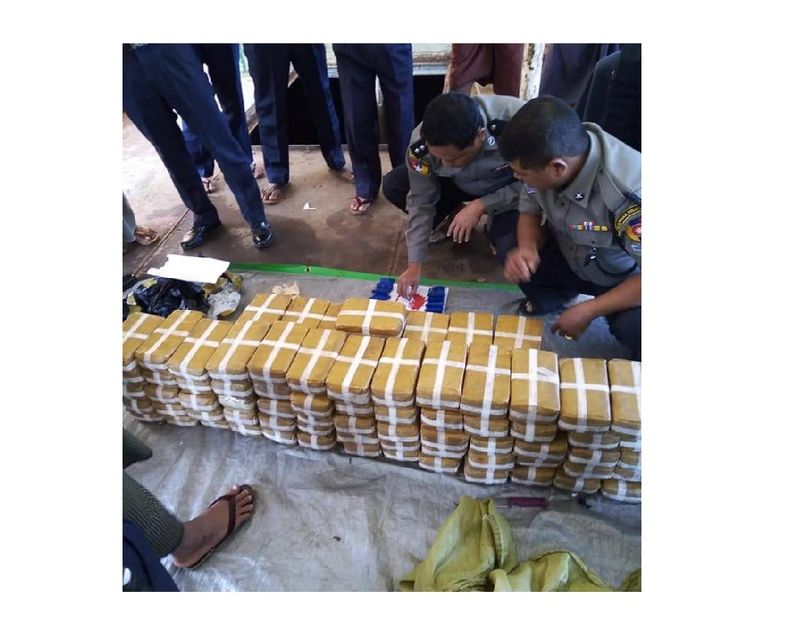 Friday, November 02, 2018
A total of 9,75,000 WY tablets worth over Ks 19.5 billion were seized in Buthidaung, Rakhine (Arakan) State on 1st November, according to the Buthidaung Police Force.
"We arrested a total of 9,75,000 WY tablets in Buthidaung. The WY pills were arrived by a ship called Aung Kyaw Moe from Sittwe to Buthidaung port. The tablets were clandestinely packed together with fishes in the containers. We seized those WY tablets after searching the ship," Police Lt-Col Kyawthu Win told Narinjara News.
The police seized four packets of stimulant tablets after opening up the fish-containers in the ship. The sum of the stimulant tablets was 9,75,000 WY tablets worth over Ks 19.5 billion, according to Police Lt-Col Kyawthu Win.
Currently, the police have been investigating to find out the owner of the WY tablets in Sittwe and the receiver at the Buthidaung port. Several packets of WY tablets worth over billions of kyats have been seized continuously one after another in Sittwe, Buthidaung and Maungdaw, in these days.
The border guard police seized methamphetamine tablets worth over Ks 3 billion in Buthidaung Township, Rakhine State on July 4 this year. A total of 1.599 million meth tablets were seized in 8,200 packages, each package contains 195 pills branded with WY and R logos, and worth Ks 3.198 billion.