The UN High Commissioner for Refugees Visits Rakhine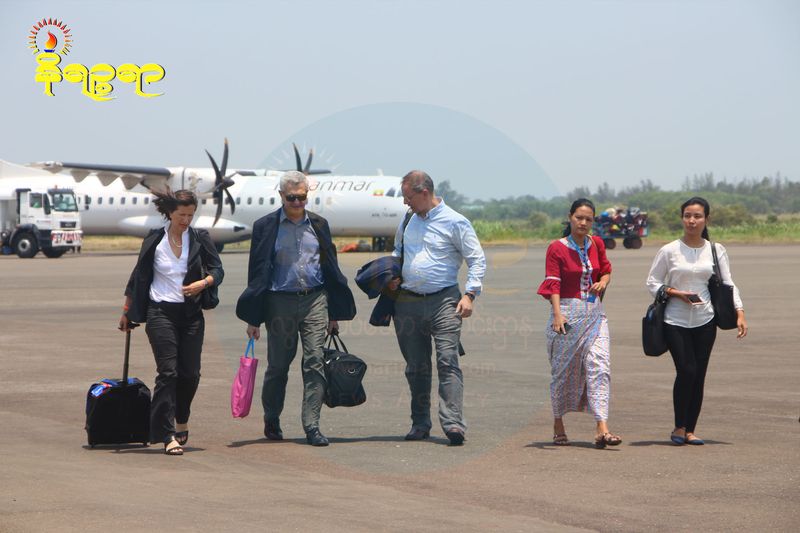 Kaung Mrat Naing (Maungdaw), 21 May 2019:
The UN High Commissioner for Refugees, Filippo Grandi, and delegation arrived by flight this afternoon. Grandi left Bauthidaung by speed boat to visit Ran Aung Pryin and Ror Ma Pryin villagers.
Grandi is scheduled to spend three days in Rakhine State where he will visit communities in Maung Daw and Sittwe, and will meet with state and district officials.
This is the first visit by the head of the UN Refugee Agency to Myanmar since August 2017. By the time visited Northern townships along with meeting with Rakhine State Government and Ministers.
Photo – UNHCR Filippo Grandi and Delegation are seen at Sittwe Air-port on May20.