Two Villagers Released After Being Detained Almost Five Months in Buthidaung Prison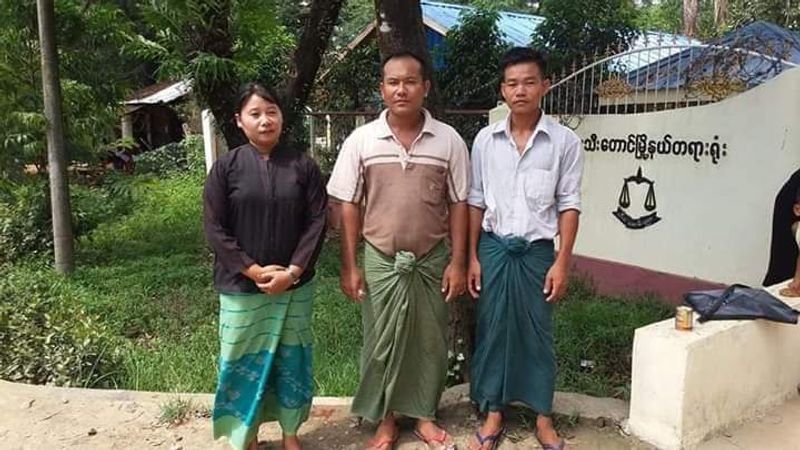 Khaing Lu Hla, 11 June 2019:
Two civilians, Ko Htay Aung and Ko Maung Kyaw Win from Tharak Prin Village of Buthidaung Township were reportedly released after being arrested almost five months in the prison as they were found not guilty at the Township Court this morning.
The father of Ko Htay Aung said that, 'They both were judged to be freed this afternoon. They were found not guilty. Actually, they both were innocent and arrested without any reason since the beginning and I am very happy with this news'.
He added that, four suspected villagers including the village's administrator were taken by the No (3) Security Boarder Guard Force soon after the fighting between Myanmar Army and Arakan Army nearby the village while they were at home on January 13, 2019.
However, the village's administrator U Maung Than Hlaing and Aung Tun Sein from A Lay Chaung Village were freed by Township Court on May 28. Afterward, Ko Htay Aung and Ko Maung Kyaw Win were released.
It was learned that the two men were preliminary charged under the Section 17 (2) of the Unlawful Association Act then the charges turned into under the Section 17 (1) later on.