Seven villagers including one woman are taken by Myanmar Army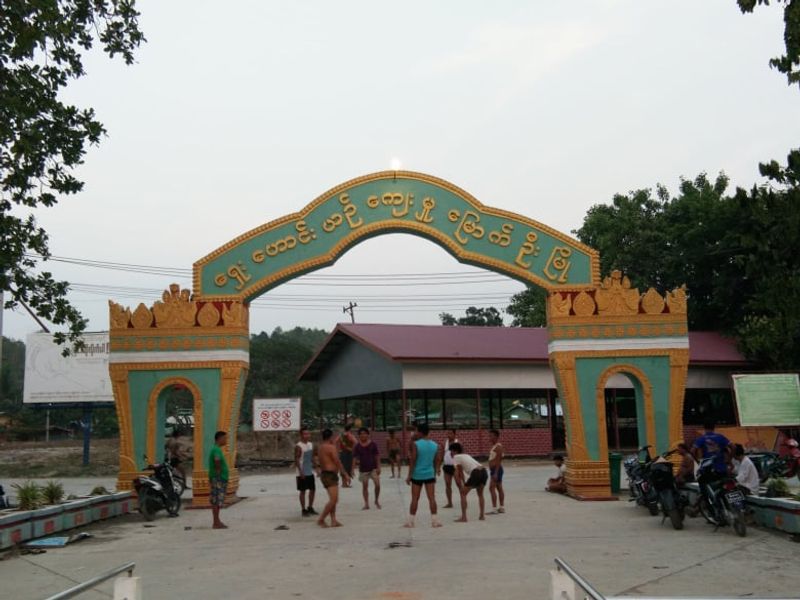 Narinjara, 14 June 2019:
Seven villagers including one woman from Son Aoe village of Mrauk Oo were reportedly taken by Myanmar Army yesterday morning on the way they were returning to Zayditaung Ror Houng IDP camps by boat. The villagers unexpectedly encountered with the clashes and they were held to question by military said by a villager from Son Aoe village.
He added that 'They faced up with the fighting near Ra Va Chaung bridge and arrested by the military who took them unknown place. The small boat they used was caught up in the creek by the villagers. But, there was no one on the boat. Actually, they were coming back from their native village Son Aoe to the IDP Camps.'
Those who were under taken on the boat are U Tin Tin Maung (32), Ko Maung Hla Win (28), Ko Maung Hla Shwe (21), U Tun Tun Aye (26), Ko Maung Hla Thein (28), Maung Nyi Nyi Than (15) and Daw Pue Pue (30).
It was learned that the villagers could hear the tremendous noise of explosion nearby Kyauk Sae Prin village and Sae Dwin village though it was not confirmed the fighting from both sides. After all, seven villagers were arrested, said Sin Aoe villager.
U Tun Thar Sein, Rakhine State Member of Parliament confirmed that seven villagers were arrested and their family members have informed him. He said that 'The villagers always consider going back and working in their village if there is no fighting. But, if the situation is serious they came back to the IDP camp. So, it was just coincidental they came across with the military operations'.