Sinbowkaing IDP Camp Need for Urgent Move Due to Flood Threat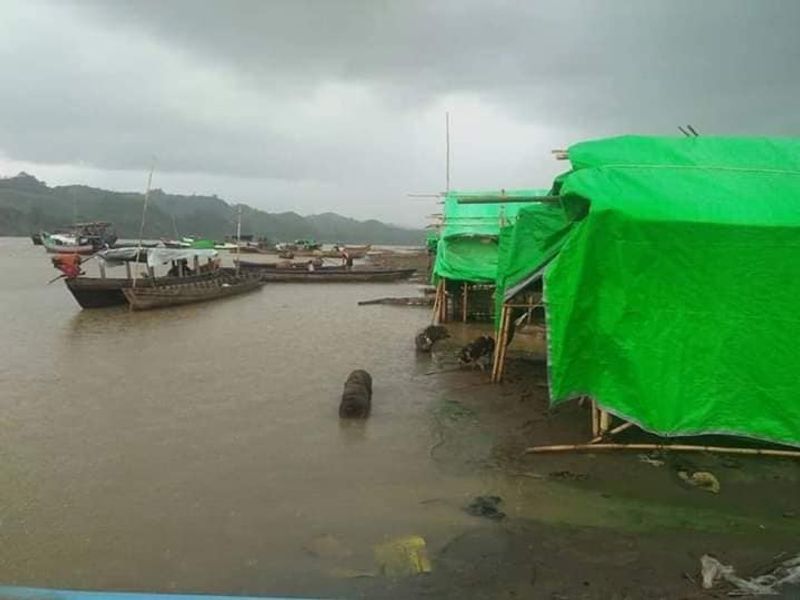 Thein Zaw (Mgdaw), 18 June 2019
The IDPs from Sinbowkaing Camp of Mruak Oo are concerned about the flood and possible river level rising if torrential rain continues in the area, said by the displaced people who are sheltering there.
The IDP camp is located some seven miles from Mruak-U and at the bank of Lay Mro River where about 1000 people from 440 households are temporary sheltering due to the severe clashes between Myanmar Army (Tetmadaw) and Arakan Army.
'We find it difficult to stay here even now. The water starts reaching the shelter tent. We have venerable people like old age, children and sick persons. If it is raining again may be at least two time raining, the river level will flood us soon. That's why we wish authority to move it as soon as possible' said by U Maung Phyu Daung from the IDP Camp.
He added that, 'We wish to move to the higher place from this low-lying bank. One NGO has told us to move. But, the government did not give any permission to do so. We don't know how to continue here, if it is raining heavily. '
Mya Tan Saung Sayardaw (Monk) told that the rainy season in Rakhine State is too severe and the river level could rise if there was torrential raining as the water current from the upper part of the river would strongly flow down.
Although, Narinjara News attempted to keep in touch with the Rakhine State Municipal ( Sibin) Minister, there was no further response.