16 villagers from Lark Kar are reportedly suffering from Dengue Fever amid being arrested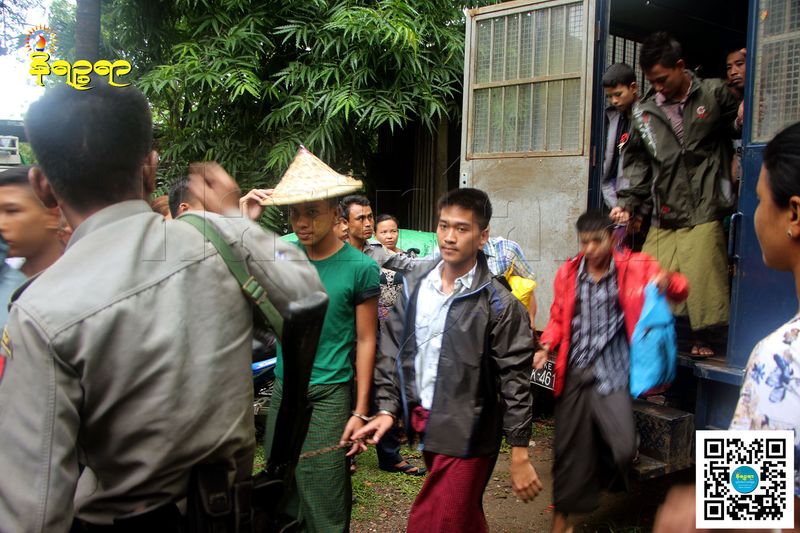 Naung Khaing Aung and Soung Zar Chei
Narinjara, June 22, 2019

The third time hearing sections for the arrested 24 villagers from Lark Kar village were held simultaneously at the courts of Sittwe and Mrauk –U townships on Thursday. Among them, 16 out of 24 arrested villagers are said to have been suffering from dengue fever, the family members of the arrested villagers said.

One of the wives of a arrested villager, Daw Thein Ma Yee said, " All the sixteen villagers including my husband are suffering from Dengue Fever. We want to have further treatment. This is infectious disease. We don't have chance to cure it now. It is urgent need to cure right away. We can't sleep and eat properly. We are so worry for them."

The family members added that all the arrested 16 villagers are said to be catching up flue and the family members are concerned about them as it is life- threatening situation and they lost the opportunity to have treatment.

Those 16 villagers who are suffering from dengue fever are U Mg Hla Maung (22), U Oo Nyunt Maung (42), U Maung Than Htay (40), U Maung Gyi Yay (42), Maung San Maung (26), Maung Than Htun Aung (23), U Khin Maung Soe (36), U Tun Aung Kyauk (40), U Maung Thar Htun (23), Maung Myint Aung (24), U San Thar Htun (32), U Tun Kyi (36), Maung Tun Aye Kyaw (25), U Maung Tin Win (33), U Khin Maung (31) and Maung Tun Tun (25).

Asked about the dengue fever of them, there was no further response from the prison doctor.