Rocket Attacks on Myanmar Navy Tugboat Leaves Two Soldiers Dead near Sittwe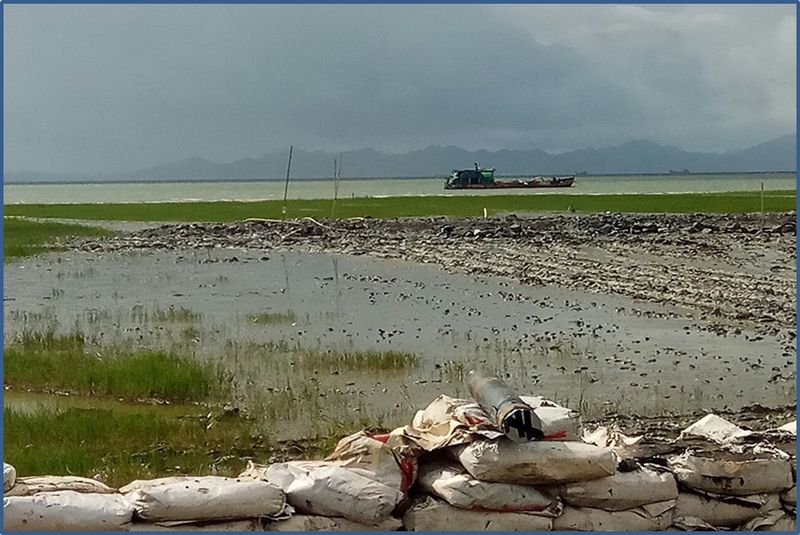 Narinjara News, 22 June 2019

Two Soldiers has reportedly died after rocket attacked on Myanmar Navy Tugboat by Arakan Army near Sittwe earlier Saturday morning at 4 o'clock.

The attack by Rocket on Myanmar Navy Supplied-boat which was anchored at mouth of Satrokyar Creek was officially confirmed by Myanmar Army Senior Spokesperson Brigadier General Win Zaw Oo from Western Command.

The Brigadier General added that " We call it Navy Tugboat which is anchored at the mouth of Sat Roe Kya creek. AA shooters came and fired three times. Two shootings hit the front and back part of the boat. One time they rocket the target. We found unexploded one Type-63 mm rocket nearer area. Both parts of the boat has minor damaged. Some of our troops wounded. Now, we are on the clear -operation in the area. That's all for now we can say."

Since the attack scene was nearby Kwayy Daw Village of Sittwe, the entire village was searched for evidences on the following morning.

"If we find any suspects, we will definitely check and question" said by the Brigadier General.

Asking about the attack, Arakan Army Spokesperson, Khaing Thukha has confirmed their responsibility of it.
He said, " Our attack on Navy is true. Because, the Burmese Army has recently striking up strongly. In this regards, the Tugboat is very useful to supply in terms of logistics. That's why, we had to fire them."

According to the latest press conference held by Tatmadaw in Nay Pray Daw on Saturday, it was claimed that two navy soldiers killed and one injured due to this attack.

It is learned that the attack on Navy Boat becomes the very first one in Rakhine State Civil War.

(Photo by Myanmar army)