Urgent Proposal is Submitted at Rakine Sate Parliament for Internet Access and Network Recovery in 8 Townships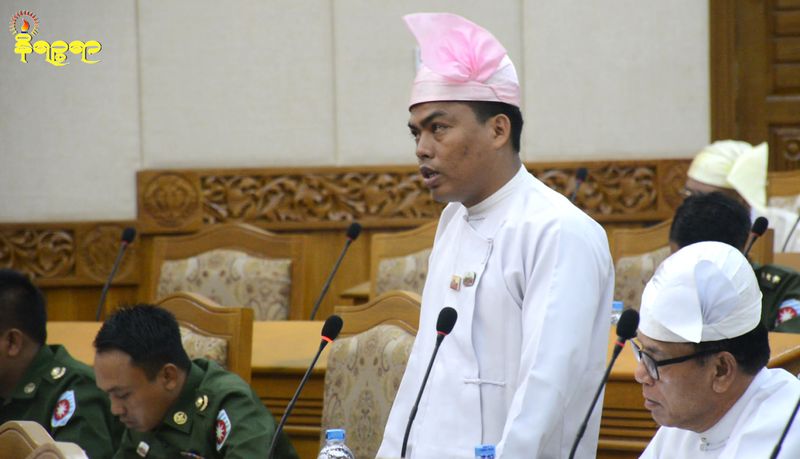 Manyu Kyaw ( Shwewa Mray), 25 June 2019

An urgent proposal is submitted at the Rakhine State Parliament emergency meeting for access to internet services and recovery of data usage as soon as possible in the in eight townships which was shut down last Saturday under the directory of Myanmar Ministry of Transport and Communications.

The submission was made by U Hla Thein Aung, State Member of Parliament of Min Bra Township No (1) Constituency, on June 24 Rakhine State Parliament's Emergency Meeting.

The MP, U Hla Thein Aung said, "Today, our Rakhine State experienced civil war and the consequences are violation of human rights abuse. These are so serious and concerned. Another worrying thing is the shutdown of internet brings lots of burdens of trouble for the people from the townships. We use Wave Money for money transfer and it makes weak for government mechanisms to some extent. Moreover, our state's people are so poor and they go for abroad to work. Thus, internet network communication is essential necessary for them to contact with their families as it is more preferable than phone. So, we lost a lot and this is so crucial to provide reassurances of the publics in time. Therefore, internet access and network recovery is urgent needed."

The urgent proposal was adherent and discussed by U Htun Aung Thein, State Member of Parliament of Buthidaung Township No (2) Constituency.

U Htun Aung Thein said, " We are deeply concerned about the shutdown of internet in these eight townships for the people. Rakhine State Parliament has already approved of freedom speech and writing for media. From my point of view, this shutdown of network is like trying to close door on freedom of speech and expression in this civil war affected areas. The consequence is many local people will get suffered. More and more violation and human rights abuses are expected to happen if there is no network in this escalation of the war. So, it is so worrying, Thus, I fully adhere and discussed on the submission of U Hla Thein Aung."

It is learned that the urgent proposal is going to be continue discussed on June 26 Rakhine State's Parliament emergency meeting.

Internet Connection and Internet Data Usage Services have reportedly been temporary shutdown in ongoing civil war affected townships such as Mrauk Oo, Kyauk Taw, Rathidaung, Minbra, Ponnagyut, Buthidaung, Myebon, Maung Daw and Palawa township from Northern Rakhine State with the aim of the stability and tranquility of the regions. Temporary internet connection has not been accessible including publics operator services companies such as MPT, Mytel, Telenor and Oreoodo since June 21 under the directory of Ministry of Transportation and Communication.