Three People Released on Bail Following Arrest in Connection with NAVY Tugboat Attacked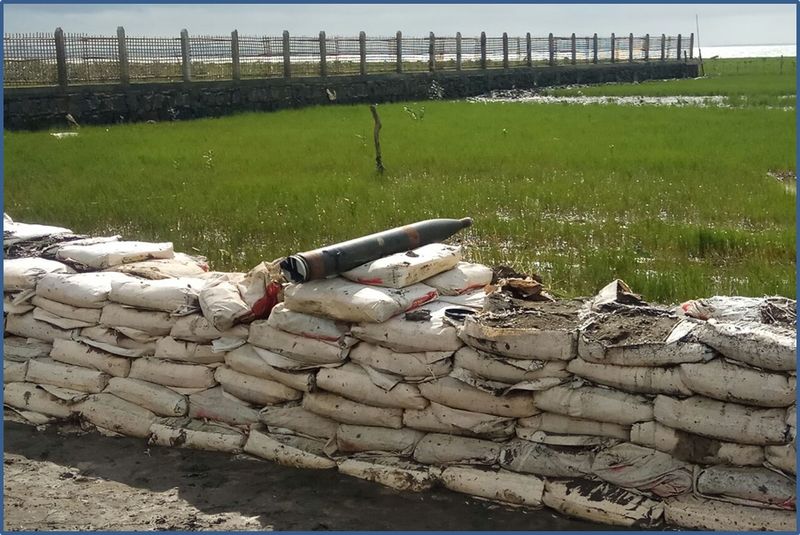 Soung Zar Chei, 25 June 2019

Three people including one woman arrested in connection with the NAVY Tugboat attacked by Arakan Army have reportedly been released on bail by police while other four people are still detained at Sittwe No (1) Police Station.
Total seven residents from Kyway Daw village including four family members were in police custody with suspects in connection with the incident on Saturday. But two men and a woman have now been released on bail, Daw Thu Zar (48) said, after being released.
" We have four family members. We are the guard of this compound. When I came back from the market, I saw the crowd with police and soldiers at the compound. They said that they had found a weapon in our compound. We don't know where it is from. We were taken for quaternaries at nine o'clock. As we did not know how it happened and I answered as I was asleep when it occurred. But, they (police) accused of my son as if it was like his responsibility," she said.

Four remaining detainees with suspects were U Tun Shwe, U Ye Min Naing , U Aung Naing and U Aung Soe Than are still under investigation and held in Sittwe No (1) Police Station.

Daw Thuzar said what she experienced about the incident, " It was in early dawn when the first weapon shells exploded. My husband thought it was just thundering. My eldest son came when the second one exploded as he was sleeping at down stair and we were hidden in fear at ditch right beside the house. And, we went back only after in the morning."

Sittwe No (1) Police Station confirmed the release of three people this morning and a police officer said, " We have detained them just two days and we haven't known yet who to charge against. It is just very beginning."

Both Tatmadaw and Arakan Aramy sides have confirmed the incident of the rocket attack on NAVY tugboat by AA early morning at 4 am on June 22 which left two Tatmadaw soldiers dead and damages of the tugboat body.