Three More Suspects Arrested for Allegedly Connection with NAVY Tugboat Attacked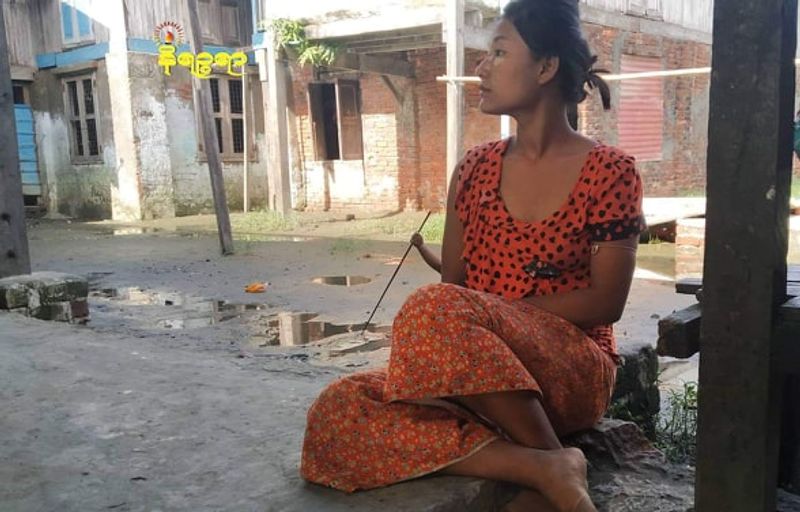 By Sound Zar Chei, 27 June 2019

Three more young suspects have allegedly been arrested at Sittwe No (1) Police Station following in connection with the NAVY Tugboat reportedly attacked by Arakan Army on Saturday.

The family members of the alleged victims said that, Maung Soe Naing Lin (25) from Ya Soe Chaung village of Rathedang, Maung Tun Tun (20) from Buthidaung and permanent resident Maung Kyan Lu from Ka Yu Chaung monastery boy of Sittwe have been detained with suspects in connection with the incident while the two displaced persons are temporary sheltering in the Ka Yu Chaung monastery Sittwe due to heavy clashes nearby their respective natives.

Daw Hla Thein Oo, the mother of Maung Kyan Lu told Narinjara News that, "Maung Kyaun Lu is my son who is air - balloon vendor. Maung Soe Naing Lin is my son in law. The three boys went out fishing to Sat Roe Kya creek on Friday evening. They usually go like this. On Saturday afternoon, five policemen without wearing uniform came and took them said to be for questionnaires. So far, I have not got the chance seeing them yet."

Ma Htay Htay Win, the spouse of Maung Tun Tun said that her husband went out in search of job to the downtown on Saturday morning and have not arrived yet.

She added that, "I later knew that my husband was detained at No (1) Police Station. Even if I went to send food to the station, I was not allowed to see him. I am so worry for that."

State Police Chief confirmed the arrests and said, "So far it is under investigation for suspects. we can't say anymore."

So far, the arrested suspects allegedly linked with Arakan Army have been reached up to ten people including one woman following the NAVY Tugboat Attacked in Sittwe on June 22 as three people have been released on bail on June 23.

(Photo of Ma Hty Htay Win, wife of Maung Tun Tun)