One More Suspect Detainee by Tatmadaw Killed with Severe Wounds in Sittwe Hospital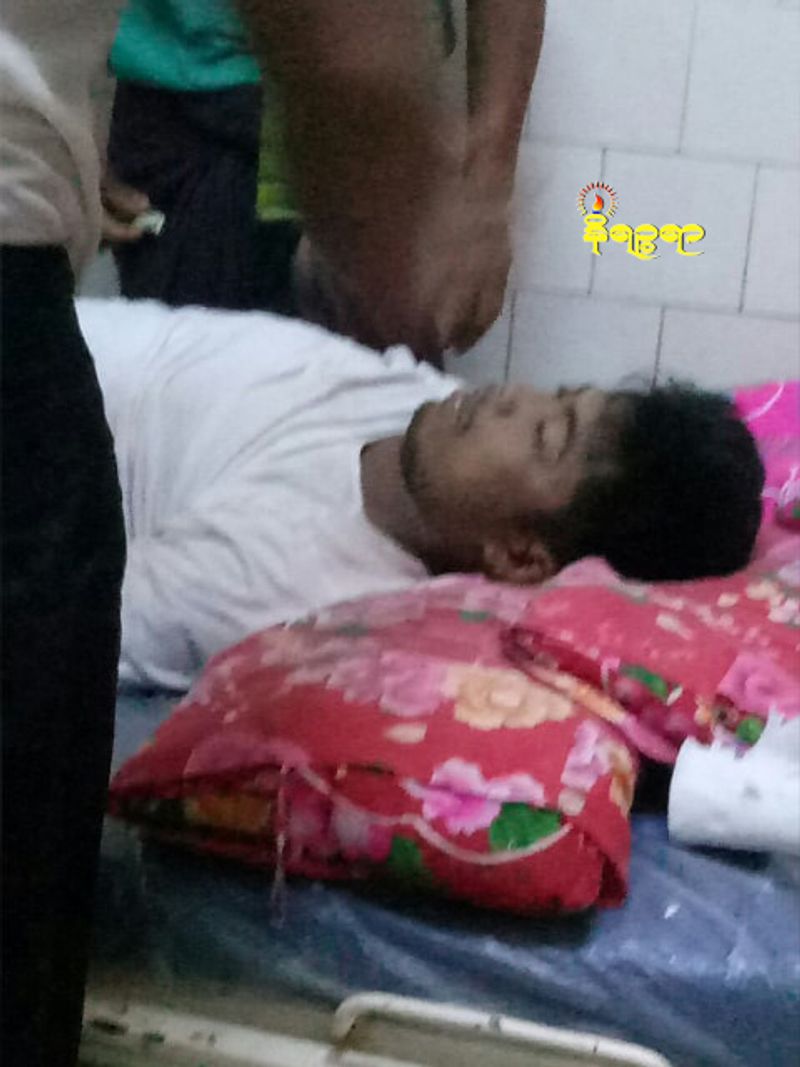 Narinjara, 2 July 2019

Ko Zaw Win Hlaing, one of the suspects being arrested for allegedly connection with Arakan Army, by Tatmadaw (Myanmar Army) has died with severe wounds in Sittwe Hospital yesterday evening.

The killing of Ko Zaw Win Hlaing (28) from Shwe Tun Phyu village of Mrauk Oo, means the second suspects who have been arrested for allegedly connection with Arakan Army by Tatmadaw last week following the similar death of the first suspects, Ko Nay Myo Tun (20), believed to have been tortured on June 24 at Kyauk Taw Hospital.

Both of the carpenters were taken by Tatmadaw operation unit at Wai Thar Li Buddha Image, of Mrauk Oo of war-torn area, while they were working along with another carpenter who is still being arrested a couple of weeks ago.

The victim had several streak of blood in his vomiting before he passed away; additionally he was provided oxygen therapy. But, severe blood vomiting brought him to death, the family members said.

U Soe Thein, the uncle of the victim said, "He was arrested on the way back for lunch while they were working at the Buddha Image by Tatmadaw. Then he was seriously tortured and sent to Kyauk Taw Police Station jail. He had blood vomiting with severe abusive tortured injuries. That's why, we took him to the Sittwe Hospital and he died at six."

Asking about the killing of the suspect's detainees, both spokesperson of Military Information, Senior Brigadiers Win Zaw Oo and Brigadier General Zaw Min Tun, did not answer as they both were not available.