Dozens of Boat People Arrested in Maung Daw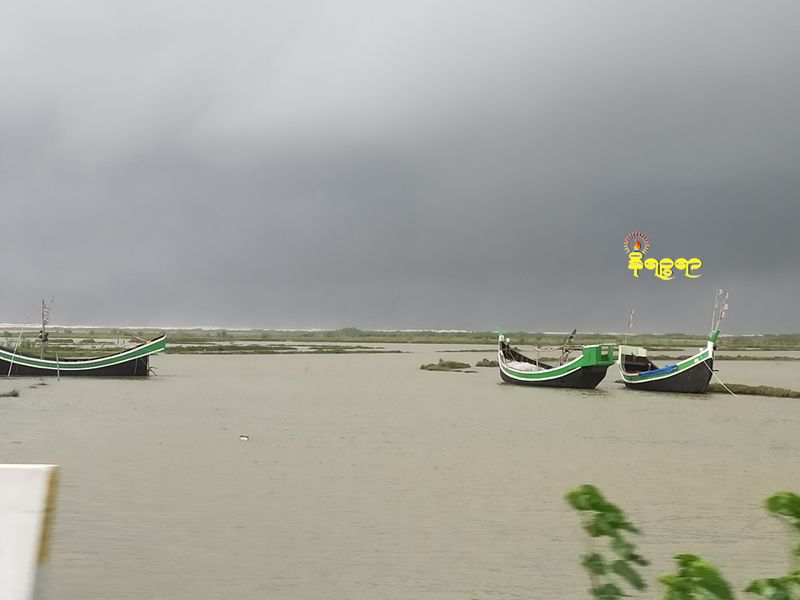 Narinjara News, 9 July 2019:
More than 6o Muslims boat people were reportedly arrested in southern Maung Daw yesterday morning.
U Soe Aung, Maung Daw District Administrator confirmed that total 63 illegal boat people were found stranded near a boat while attempting to reach Malaysia.
He said, "As much as I know, an engine- boat was found stranded near Mrin Hluwt police station. When they are checked four boat workers were found and at the same time when we checked around another sixty three people were found who are hidden in the ruined village."
The cause of the incident is still under investigation.
The boat was supposed to have been from Bangladesh and the boat body had got large hole due to the treacherous conditions brought by the monsoon season.
State Member of Parliament and USDP member of Maung Daw, U Tun Hla Sein said, " four people from Dawai of Taninthari Region have been arrested. The boat is from this country. I think, they might be human traffickers or guiders. The rests are from Sittwe, Maung Daw. Possibly, they are the Muslim from here and Bangladesh".
Each year thousands boat people try to reach Malaysia or Indonesia by sea as a trafficking route for business despite a crackdown.