Chinese Ambassador's Kyauk Phyu Visit Criticized for Lack of Trenchancy by Local and MP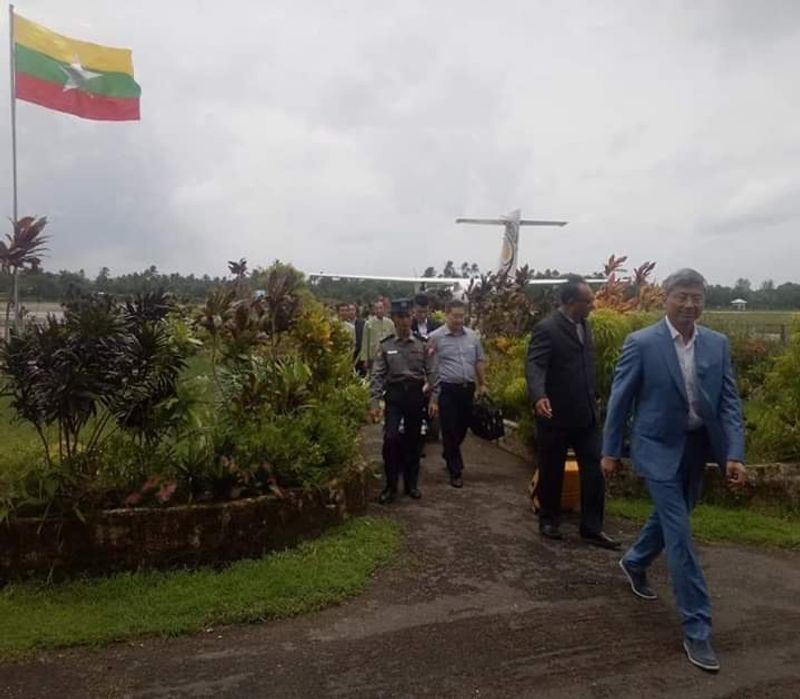 By Noung Khaing Aung, 27 July 2019

U Phoe San, Rakhine State Member of Parliament from Kyauk Phyu Township No (2) Constituency has criticized saying that the visit of Chinese Ambassador of Myanmar Mr Chen Hai on July 26 to Kyauk Phyu despite the discussion on Special Economic Zone and Planning as lack of transparency , without inviting to the local people and Kyauk Phyu Members of Parliament.
" According to the article 251 in Constitutions, the Parliament must be informed in case of any project. It has also been in the Parliament's law. Even if it is not explained directly to the parliament, they should have invited public representative and Member of Parliament. That's why, I want to say that they do not have transparency', he added.
U Soe Moe Kyaw, Kyauk Phyu township administrator said that the Chinese Ambassador arrived at Kyauk Phyu on July 26 and discussed with government officials on Special Economic Zone at Kyuak Phyu District Office.
"They mainly discussed about SEZ. It will be implemented with three steps and how it will brings the benefits to the local people such as job opportunities and others", the township administrator added.
However, U Tun Kyi, the Coordinator from Rural Development Association said that they are ready to object about that if there is no public's policy or if the local lose the chance to present regardless of project's situation and project's consultations.
" We are ready to object. We have already set up plans to object if they do not discuss with local nor publicized about the project. Or if they negotiate only with the businessmen and government, we will do it." U Tun Kyi added that.

Amid, the Chinese Ambassador did not discuss anything in his unexpected trip, Rural Development Association still expect that the Chinese official will discuss with local people in order to implement the developed projects, U Tun Kyi said.