Gunshot Wounded NGO Staff Facing Charges in Mrauk Oo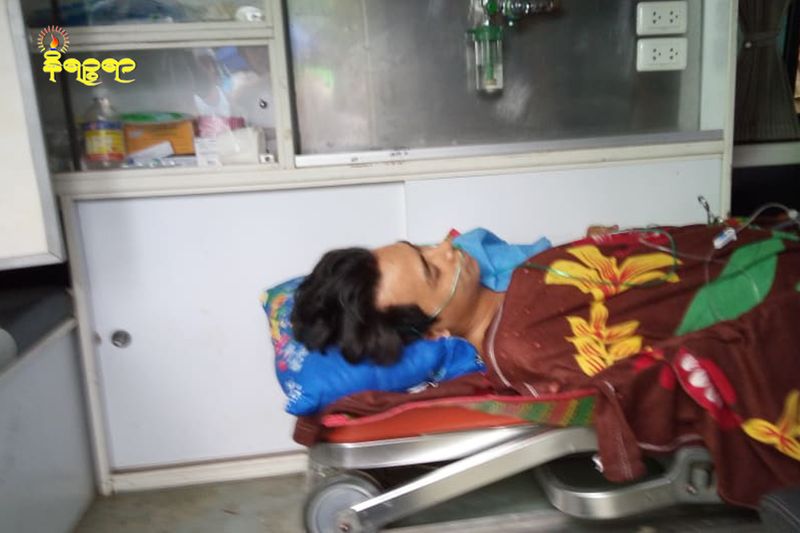 Thein Zaw ( Maungdaw), 29 July 2019:
An NGO Staff, working for PLAN International was reportedly shot and critically injured in Mrauk Oo last night, has now been admitted to Sittwe Hospital.
Daw Ye Ye Myint the elder sister of the victim said that Maung Yee Naing Lin (25) the son of U Thar Chan Aung residing in Shwe Ta Mar village of Minbra township was fired by military escort at Kyauk Rike Kay Ward at about 8 o'clock last night while he was on the way to Mrauk Oo from Sittwe on his motorbike.
" My brother is working for NGO. Last night my father called me that my brother was taken to Mrauk Oo hospital and critically injured. He was said to be shot by a military soldier. A soldier had to me that he did not stopped when the soldiers shouted", the victim's sister added.
U Thar Chan Aung, the father of the victim said that his son was injured as the bullet hit in the left chest and has been transferred to Sittwe Hospital from Mrauk Oo and revealed that last night terrible condition due to curfew imposing law despite his son was critically wounded and hospitalized in Mruk Oo.
" I have not spoken with my son yet. I was so sad and can't say even a ward seeing him like that. I don't know what happen and why.", he added.
Despite being shot and critically injured, the twenty five years old, NGO staff has been opened a case against with terrorisms law, the family members said. However, the family is unaware of why he has been facing charges.
U Thar Chan Aung said that the victim has already been remanded in custody of twelve days under treatment in Sittwe Hospital with six police security members.
Narinjara News is now still attempting for confirmation and comments from Military Information about the incident.