3 children killed, 3 injured in Arakan explosion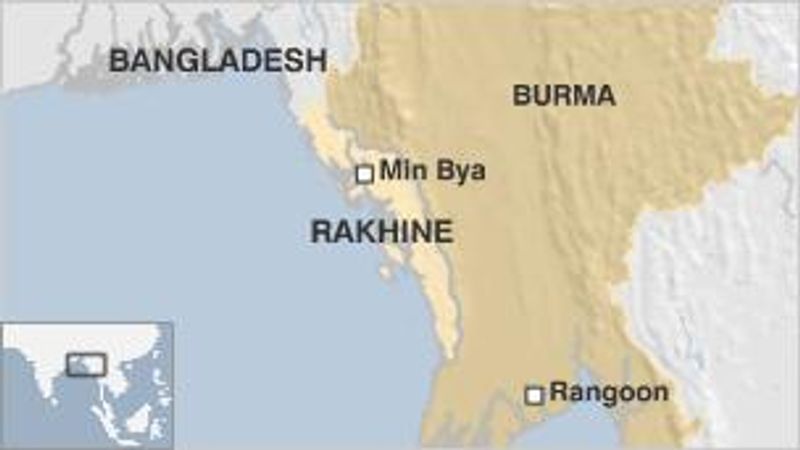 Narinajara News, 24 August 2019
At least three children were killed and three others seriously injured in an artillery shell explosion today at a village under Minbya township, 50 miles east of Arakanese capital city of Sittwe. The incident took place at 10 am near the Pan Myaung village hospital, when one of artillery shells fall in the village.

According to village sources, Aung Zin Phyo (6 years old son of U Aung Than Mying) and Min Htet Kyaw (9, son of U Kyaw Win) were killed on the spot near their residences. On the other hand, Ma Nyo Nyo Win (15, daughter of U Kyaw Thein) died at the hospital.

Few other villagers are also being hospitalized as they received serious injuries. A local villager accused that the artillery shell fall during the Myanmar Army's exercises nearby Pan Myaung village.

"I don't know if the artillery shell could fall due to intention of the security forces. We know that an army column stationed in the mountain adjacent to our village on 21 August. Since then, they are
firing artillery shells to a distant location," he added.

Several residents of the village informed Narinjara News through telephonic conversations that the artillery shell fall down as the security forces started firing from the mountain. The villagers are
worried about their safety and security after the tragedy.

However, western command spokesperson Bridger Win Zaw Oo asserted that he had not received any information about the incident. Speaking to Narinjara News, he agreed to reply the queries.

Mentionable is that since December 2018 to August 2019, no less than 70 local Arakanese nationals were killed and 100 others got injured in mine & artillery explosions and also firing activities.