Myanmar's Hindu refugees prefer an early return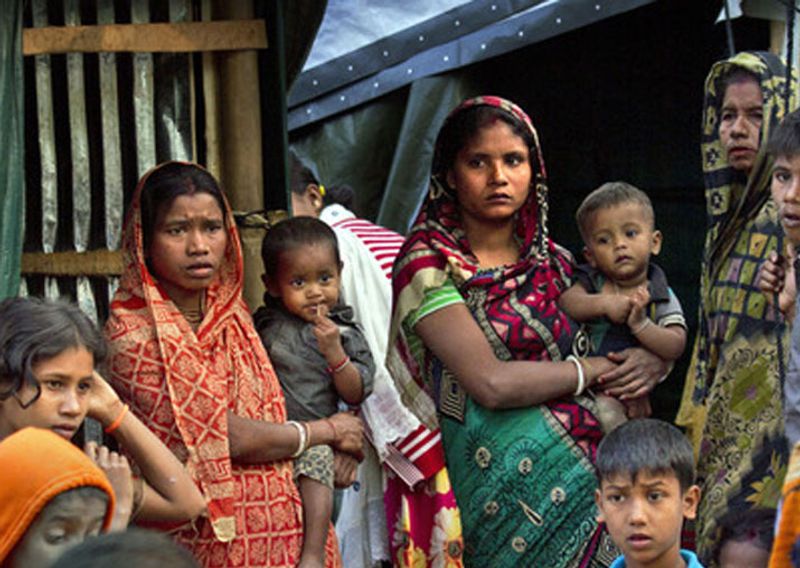 Narinjara News, 25 August 2019

Myanmar's Hindu refugees, numbering 500 in the refugee camps of south Bangladesh, wanted to return back on 22 August as it was decided by both Nay-Pyi-Taw and Dhaka, but the initiative was not materialized due to poor arrangements from the Bangla government.

There are around 133 Hindu families from Myanmar, who are taking shelter in the refugee camps of Bangladesh since 2017 when the communal violence broke out in various parts of Maungdaw Township in western Myanmar.

"We were ready to return back to our homeland, but we could not do so. After all we are worried about our return journeys as Dhaka's arrangements were very poor," said a Hindu refugee leader to
Narinjara, while responding from the camp.

Hindu refugees, who are staying at Kutupalong refugee camp in south Bangladesh, had received information about the date of 22 August for their return. But none from the Bangla government was present and no arrangement was made for them.

"We are facing lot of difficulties here in refugee camps. As we donot have jobs we become dependants on reliefs. So we want to go back to Myanmar as soon as possible," he added.

However another Hindu refugee claimed that some Islamist miscreants threatened the Hindu refugees not to go back to Myanmar without their permission. So many Hindu refugees were reluctant to express their interest for return to Myanmar.

The situation worsened after they discussed with the visiting Myanmar delegation on 28 July in their camps. Their meeting was responded angrily by the miscreants in refugee camps.

U Ni Maung, a Hindu community leader based in Maungdaw, a border town with Bangladesh, informed that he talked to Hindu refugees in Bangladesh where they expressed their desire to return at the earliest. Hence he appealed to both the neighbouring governments for arranging their safe return under the security cover.