Locals accuse Army of setting houses on fire in Buthidaung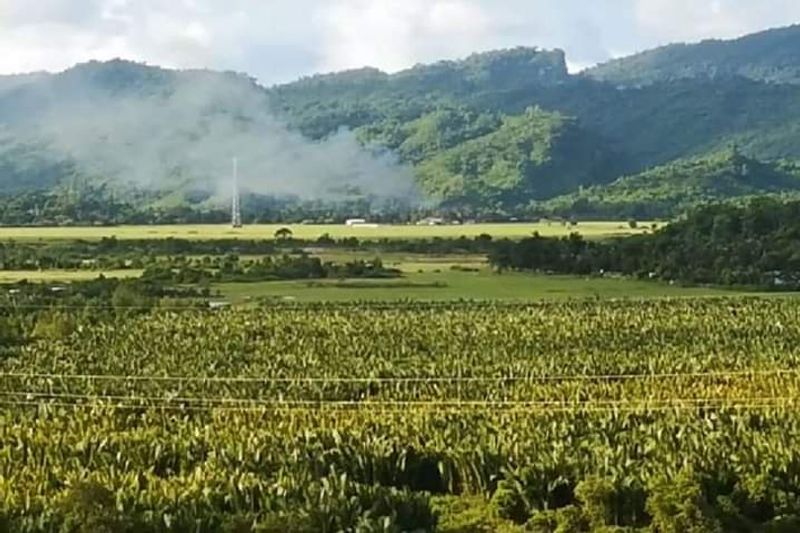 Narinjara News, 5 September 2019

Local people in Buthidaung township in northern Arakan have accused that the security forces set several many houses on fire at U Yin Tha village in afternoon hours of Wednesday.

A village administrator, who wanted anonymity, informed that the army took this action after two landmines were exploded near a telephone tower at U Yin Tha village under Buthidaung township as a column of Tamadaw (Myanmar Army) was passing through.

"We saw spirals of smoke on the sky above the village but had no idea about how many houses were burnt down. No villagers had dared to visit the location. Moreover, there was nobody in the village as the residents had already left for safer places after the infighting between the government forces and Arakan Army (AA) members broke out," added the administrator.

U Aung Kyaw Zaw, a local Parliamentarian admitted that he had received many complaints from the affected villagers about the misdeeds of security forces. However he was yet to collect proper information about the loss of properties because of burning.

Even though many local villagers accused Myanmar Army personnel of setting the houses on fire, the western command spokesperson Brigadier Win Zaw Oo denounced the allegation.

"Our soldiers successfully fought against AA members at U Yin Tha village. They attacked our troops from two locations namely a school and a monastery inside village. We succeeded in chasing AA members yesterday afternoon and now our troops are inside the village. Some houses caught fire during the operation, but it was primarily because of falling artillery shells over those houses," asserted Win Zaw Oo.

On the other hand, AA spokesperson Khaing Thu Ka claimed that the security forces committed the crime with an aim to punish the Rakhine people in general. The Burmese soldiers want to wipe out the Rakhine villagers from the area, he asserted.

Till date over 3000 villagers, both Rakhine and Muslim settlers, have abandoned their residences in the locality, informed local social organizations, primarily because of fear and also in search of safer places.