Wild elephants destroy Maungdaw monastery plantation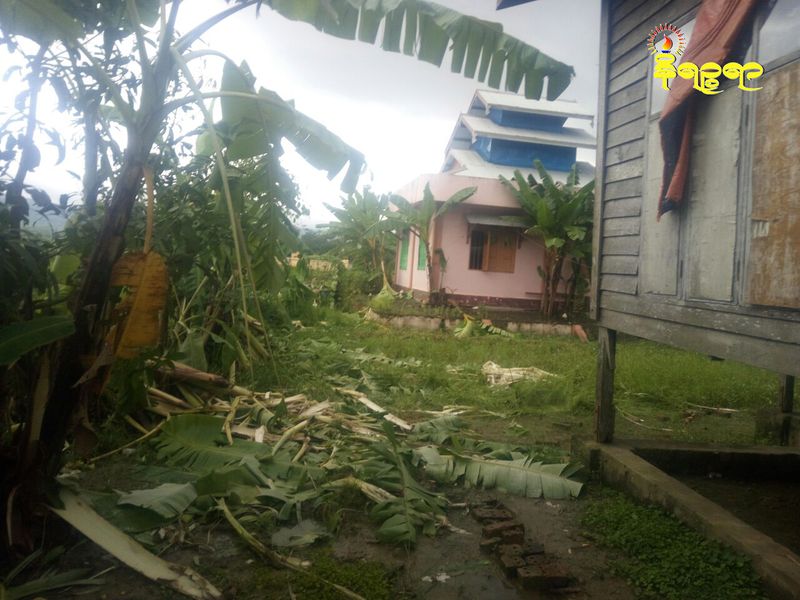 by Noung Khaing Aung, 8 September 2019

Nearly 20 wild elephants entered into the compound of Longdon village monastery under Maungdaw township of Arakan on Friday night and destroyed several banana plants. According to an eye witness, the herd
of elephants arrived there at around 11 pm on 6 September and destroyed over 400 banana plants.

Head of the monastery confirmed that the herd comprised around 20 elephants and they destroyed over 400 banana and several other fruit trees inside the campus.

It may be mentioned that Longdon village is close to Bangladesh border and its neighbouring locality has a mountain range named Mayu Taung which gives shelter to a good number of wild animals including
elephants. However, the number of wild animals is now decreasing due to scarcity of habitats, alleged the locals.

During the military regime in Myanmar, four white elephants were captured from the Mayu Taung mountain range. White elephants are believed to be sacred and precious in Burmese culture.

The rulers at that time took those captured white elephants to Yangon and Nay Pyi Daw for public viewing as their propaganda.

"The elephants often enter our village in search of foods as there is not enough stuff in the mountain range. The forest area is shrinking as the local businessmen continue cutting trees for producing charcoals," informed a village leader.

In the absence of electricity connections in various rural areas of Arakan, villagers regularly use firewood and charcoals for their cooking purposes and thus the demand continues in rural Myanmar till date.