Ancient Mrauk U entrance gate collapses after a heavy rains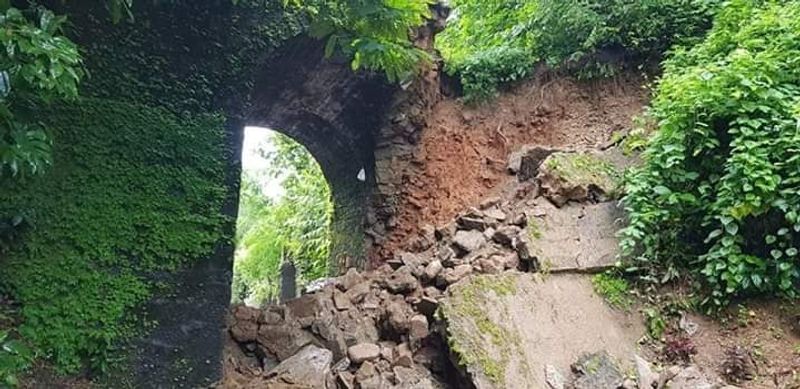 by Manyu Kyaw, 9 September 2019

An ancient entrance gate Mauk Taw in Mrauk U of Rakhine State collapsed Sunday evening after days of a heavy rains, said an official from the archeology department.

The incident took place when the Myanmar government was preparing for the UNESCO recognition as a world heritage site for the striking Mrauk U .

Dr Than Htike, director general of archaeology department in Mrauk U zone informed that the gate collapsed yesterday in the evening hours. The department has taken a survey to understand the damage for urgently repairing the monument.

Local archeologists believe that the gate should be repaired urgently otherwise the damage would continue because of relentless down pouring in the last few days.

The ancient city of Mrauk U consisted of 32 ancient entrance gates including the Mauk Taw. However, it has been attractive and the biggest one among all the gates.

Mentionable is that Mrauk U represents the last dynasty of Arakan Kingdom and it survived for over 300 years (from1430 to 1784).

The golden days came to an end for the dynasty as the Burmese ruler Bodaw Bura invaded the kingdom in 1784. During their heydays, the Arakanese kings built a large number of pagodas, shrines, temples etc in and around Mrauk U area.