Arakan IDP camps on the verge of facing food shortage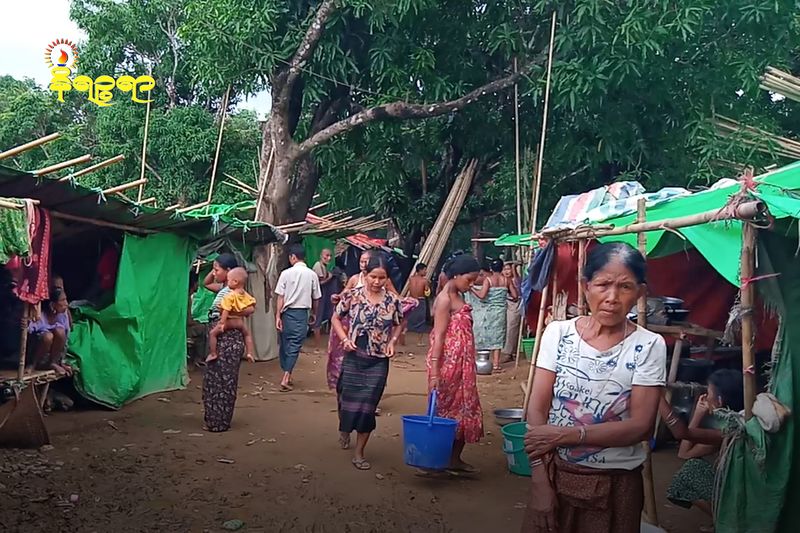 Narinjara News, 13 September

Some IDP camps, particularly Kan Sauk unit under Kyauk Taw Township and Athet Myat Lay one under Ponna Kyunt Township are on the verge of facing a severe shortage of food items as the aid has been stopped by
the government, social organizations and international NGOs lately.

Kan Sauk IDP camp representatives informed that WFP would be supporting only two kinds of items namely cooking oil and pea this month for the inmates. Because the Rakhine government has not allowed WFP to supply rice in the camp this month.

It can be realized that if WFP and other social groups stop supplying rice grains in the camp, the crisis would be severe. Kan Sauk IDP camp gives shelter to 118 families and it needs 130 rice sacks per month to feed around 400 people.

The government should take care of those people in the camp as Myanmar is known as a welfare nation. Otherwise, they would suffer a lot, which is not acceptable to anyone, added the camp representatives.

Municipal Minister U Win Myint, a spokesperson of Arakan government in Sittwe, has confirmed that the authority has stopped providing rice to Kan Sauk IDP camp.

"The government continues to support the IDP camps across Arakan. However, Kan Sauk IDP camp recently received enough food items and hence it has stopped more supports to it this month. The government is
looking for other ways to support the people in the camp," he said.

Another IDP camp at Athet Myat Lay under Ponna Kyunt township also faces the shortage of food items as social aid groups and INGOs have stopped the aid.

"We have only 30 rice sacks in Athet Myat Lay camp and we can run for the next three days only. If rice grains are supplied to the camp, the inmates will have to starve after few days," said U Kyaw Hla Tun, a member of the camp management committee.

Athet Myat Lay camp supports 757 people and it needs 84 rice sacks for a week. The camp inmates, mostly ethnic Mro nationals, hail from 11 remote villages under Ponna Kyunt township, who had to leave their
villages after armed conflicts broke out in their localities between Myanmar Army personnel and Arakan Army members.

U Aung Hla Shwe, who is taking shelter in the camp, informed that WFP, ICRC and other social organizations used to extend supports to Athet Myat Lay camp regularly, but lately they have stopped providing reliefs. The camp will face crisis supporting the inmates if the aid agencies stop the assistance.

The people in the camp don't have any income to support their families, as they don't have jobs IDP camp. Moreover, they cannot go to forest areas for collecting firewood as those areas are many land mines.

Arakan alone supports nearly 70,000 internally displaced persons and the State government spends only 300 Kyat per inmate for a day, which is too small and does not get released regularly.

U Aung Hla Shwe alleged that their camp had not received any assistance from the government for 3 months and if other groups do not come forward urgently, they have to face severe food shortage in the days to come.