Young offender hospitalized in Sittwe after vomiting blood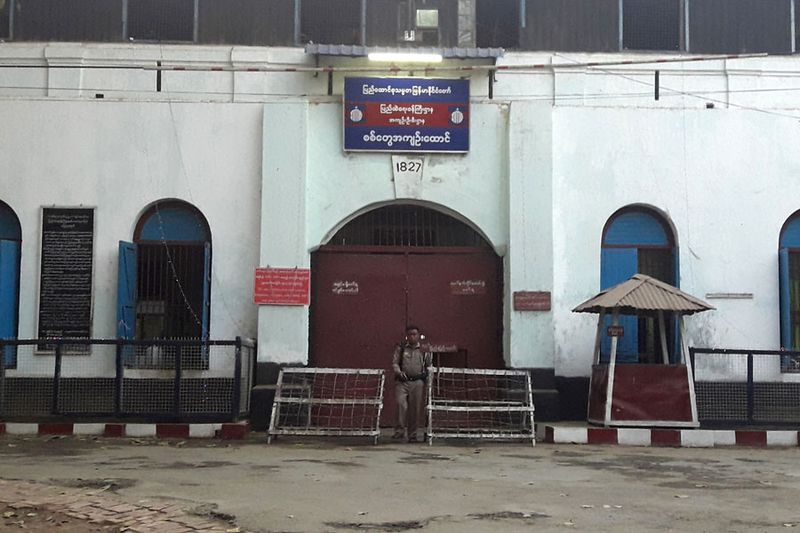 by Chit Ei Hlaing, 18 September 2019
A 20-year-old offender, who was arrested with the suspicion of linking to Arakan Army (AA), has been hospitalized in Sittwe general hospital on Monday as he was not feeling well.

Identified as Ko Si Thu Aung (20 ), the offender hails from Mrauk U, an ancient city of Arakan, and he has been charged with anti-terrorist act 52(kha). He was sent to the hospital from Sittwe prison in the morning hours. Earlier he was hospitalized once more on 12 September with the complaint of vomiting blood.

U Maung Thaung Aye, father of Ko Si Thu Aung claimed that he was vomiting blood since last week. He also alleged that Ko Si Thu Aung was subjected to tortures including the electric shock by the soldiers in the interrogation cell.

Ko Si Thu Aung was arrested by Myanmar Army personnel on 12 March last. He accompanied a group of people while moving a malaria patient from Kyaung Daung village to Mrauk U hospital by a vehicle.

The military authority suspects that the patient was an Arakan Army member and 12 accompanying others were their supporters. The suspected AA member died during interrogation after his arrest. His body was handed over to Mrauk U district hospital by the army personnel.

"My son is associated with a social welfare organization, but he has no link with AA. He went to Chaun Thik bridge near Mrauk U to carry a malaria patient to the hospital. My son along with many others were then arrested by the security forces suspecting their links to AA. But he is not guilty of anything and should be released," asserted Ko Si Thu Aung's father.

The police have registered a case against all 12 civilians, who hail from Mrauk U, Sittwe and Minbya township, under the counter-terrorism laws of Myanmar as they were later handed over by the security forces.

Daw Aye Nu Sein, a lawyer arguing for the arrested civilians, informed that the hearing in Sittwe district court would continue even though Ko Si Thu Aung is presently hospitalized and the law will take its own course.