Woman injured in landmine explosion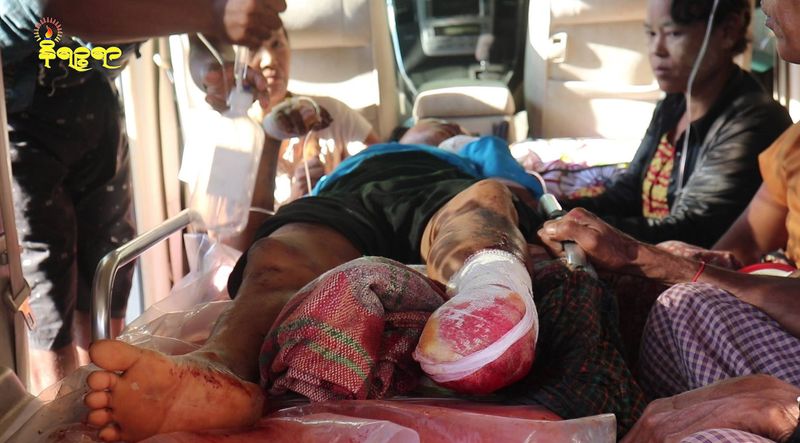 Narinjara News, 19 September 2019
A woman from Saung Htu village under Kyauk Taw township, 80 miles north of the Arakanese capital city of Sittwe, received severe injuries in a landmine explosion that took place yesterday as she along with few other villagers went to the mountain range to collect bamboo shoots.

The victim has been identified as Daw Than Than Win (48), the wife of U Thin Kar Kyaw from Saung Htu village, which is located in the southern part of Kyauk Taw township.

U Thin Kar Kyaw informed that his wife went to the jungle with few others at around 8 am. Suddenly a landmine exploded and it injured the left leg of his wife. The accompanying villagers carried her to the village by 12 noon. She was then sent to the Sittwe general hospital for necessary treatments.

According to attending doctors, her condition remains critical as she has been admitted to the emergency unit.

She or her family members immediately could not confirm who planted the landmine or its specifications.

Earlier two villagers from Nama Dar village under Paletwa township in Chin State of Myanmar also got injuries in a landmine explosion that took place on 8 September last.

Arakan has witnessed not less than 29 landmine explosions from January to June this year, where at least ten people lost their lives and 18 sustained injuries. Even eight children received injuries in these blasts, informed a local UNICEF staff.