Army headquarter attacked by AA with rockets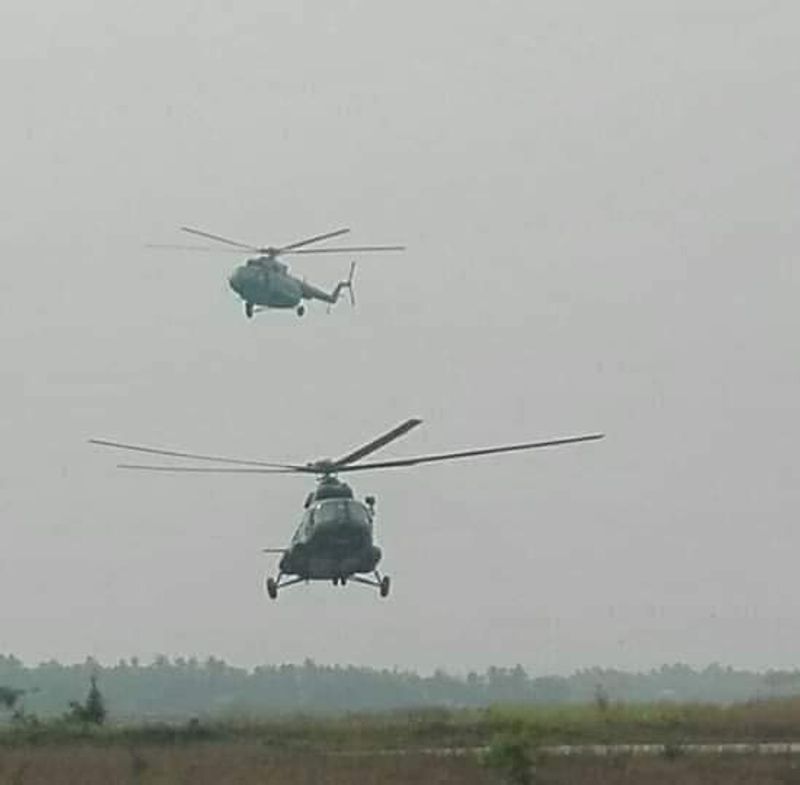 Narinjara News, 20 September

An Army brigade headquarter, based in Buthidaung of northern Arakan, was attacked by Arakan Army (AA) members with four 107 mm remote-controlled rockets last evening.

Locally known as Sakakha (15), the headquarter also used as airbase where three to four helicopters are normally stationed.

Armed AA members attacked the headquarter from a mountain range located in the eastern part by 4 pm. Three rockets hit inside of the headquarter on a family barrage, a paddy farm and a nearby location to the helicopter ground. One rocket was not exploded.

Spokesperson of western command Brigadier Win Zaw U confirmed the attack but denied details.

"The insurgent outfit attacked our headquarter with 107 mm rockets yesterday evening. Soon our troops conducted a clearing operation with two helicopters. During the operation, some AA members are understood
to get eliminated. We also faced casualties, but much lesser than AA," he stated.

The fighting lasted for one and half hours. However Narinjara cannot access the number of causalities on both sides.

A monk in the affected area informed Narinjara over the telephone that he heard the sound of gunfights. A helicopter fired repeatedly over some locations in the mountain range and another one flew towards Sittwe, the capital of Arakan.

There are wild rumours among the villagers that a helicopter was damaged in the attack but Narinjara is unable to confirm it.

On 19 September too, fierce fighting broke out between Myanmar Army personnel and AA members at Uyin Thar village under Buthidaungtownship. Armed AA members attacked an outpost of Tatmadaw on a pagoda
hill, which is only two furlong away from U yin Thar village. Later AA members retreated from the location.