Army accused of using civilians as shields in Arakan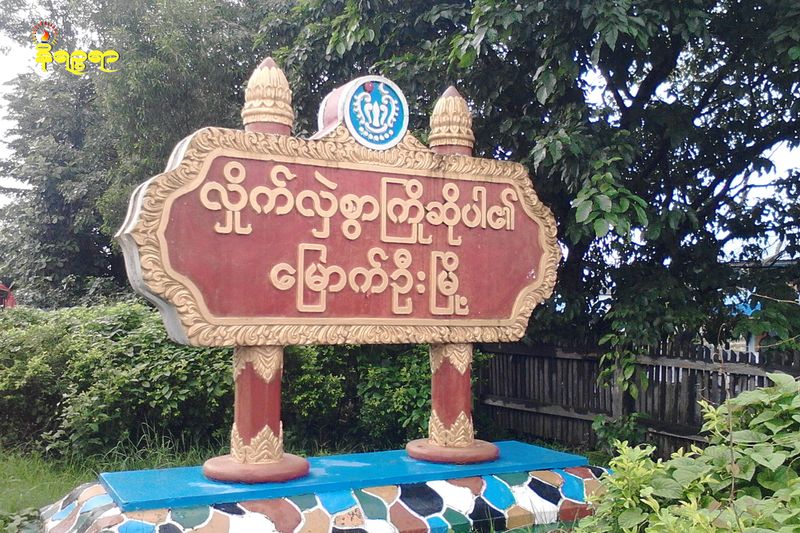 Narinjara News, 14 October 2019
At least 10 villagers including 8 women from Pauk Taw Byin village under Mrauk U township of Arakan have accused the Myanmar Army (Tatmadaw) of using them as shields while facing the armed Arakan Army (AA) members recently.

Daw Thaung Mya Yin (35 years old), who is one of the women used by the soldiers on 12 October last as the security personnel were marching towards Thin Gyit Taung pagoda on the hill nearby to their native village said, "The security personnel asked us to march with
them on their way to the pagoda at around 7 pm so that AA members can not attack them. We had to climb the hill at the front and the army column followed us."

The woman from Pauk Taw Byin village also added that as they had crossed half of the distance, AA members ambushed the troop. They had somehow escaped without any
injuries. But they had to hide inside the shrine for the whole night.

The scared villagers were dispersed into various groups and arrived back in their village next morning.

Besides Daw Thaung Mya Yin, other women who faced the horror include Daw Tha Nu Sein (40), Daw Ma Hla Tin (40), Daw Saw Kyi (30), Daw Thein Ny Chay (30), Daw Ma Ma Chay (45), Ma Khin Myo Aye (24) and Daw Bu Yay (48). Two males were identified as U Tun Sein (60) and Brat Chay alias Kyaw Min Tun (13).

"I was so much scared as I had never experienced such incidents in my life. The bullets went away very close to our bodies and we were lying down on the ground for the entire period of fighting," stated Daw Thaung Mya Yin.

U Tun Tha Sein, Rakhine State Parliament representative from Mrauk U township revealed that he got information about the incident form local villagers. However, he expressed satisfaction that all the ten villagers including Kyaw Min Tun (13) could return safely to their
village.

Western command spokesperson of Tatmadaw, Brigadier Win Zaw Oo, however, denied the allegation and asserted that the security forces would never use civilians, particularly women, as the shield while fighting the rebels. We have strict orders for not using civilians in such a manner.