Pregnant Arakanese woman died in army firing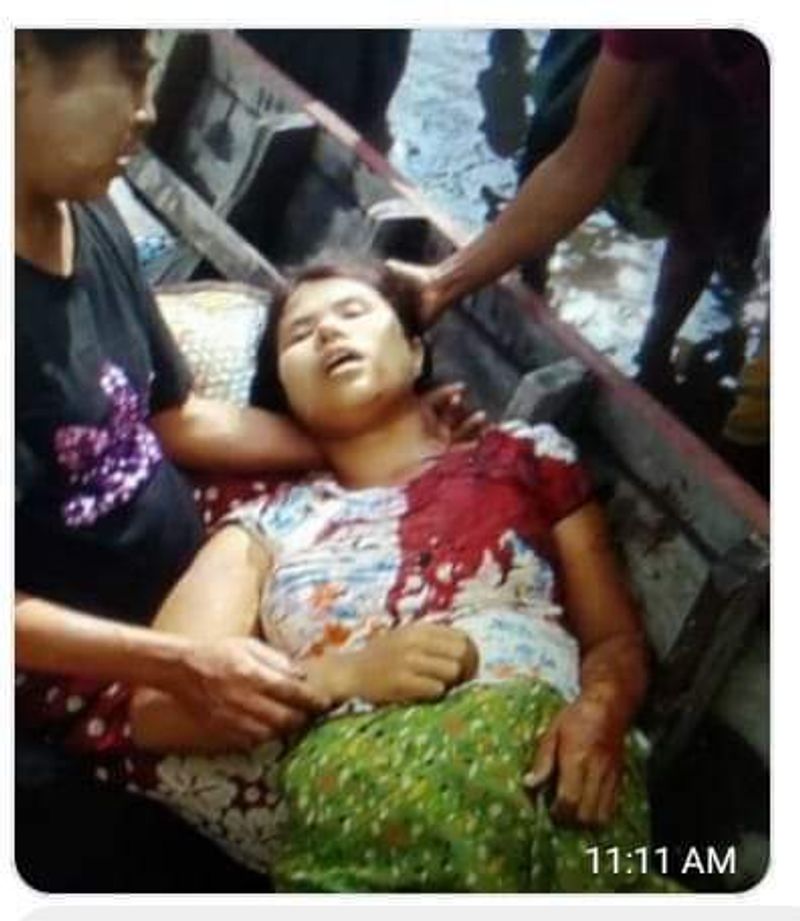 Narinjara News, 11 November 2019

A 32 years old woman, who was carrying four months pregnancy, died in army firing at Meabon in Arakan.

The incident took place on Sunday as she was returning home with her husband by a small machine boat after selling fishes. The victim was identified as Daw U Khin Than, wife of U Maung Hla Aye from Wet Ruu village under Meabon township in central Arakan.

Daw U Khin Than's mother informed that she went to Wra Thaya village under the same township to sell fishes after fishing in Yaw Chaung creek and was returning him along with her husband and another villager.

As they were sailing by the machine boat, a group of patrolling soldiers asked them to stop and then the army personnel shot at them. The woman was hit a bullet and she died on the spot.

The family source confirmed that Daw U Khin Than was carrying four months pregnancy. The couple has a two years old baby.

Her mortal remains were already brought to Meabon township hospital for autopsy.

U Pe Than, a representative of the lower house of Parliament from Meabon township confirmed the incident quoting to local village leaders.

"I got the information about the death of a pregnant woman in army firing. This is very unfortunate and also an unwanted accident," said U Pe Than.

Brigadier Win Zaw Oo, spokesperson of western command of Myanmar army, while replying to queries from Narinjara over the telephone, denied such an incident saying that he had not received any information about it. Rather he alleged that it was fake news spread by AA members.