4 persons sentenced to imprisonment for selling Arakanese Rakhitta calendar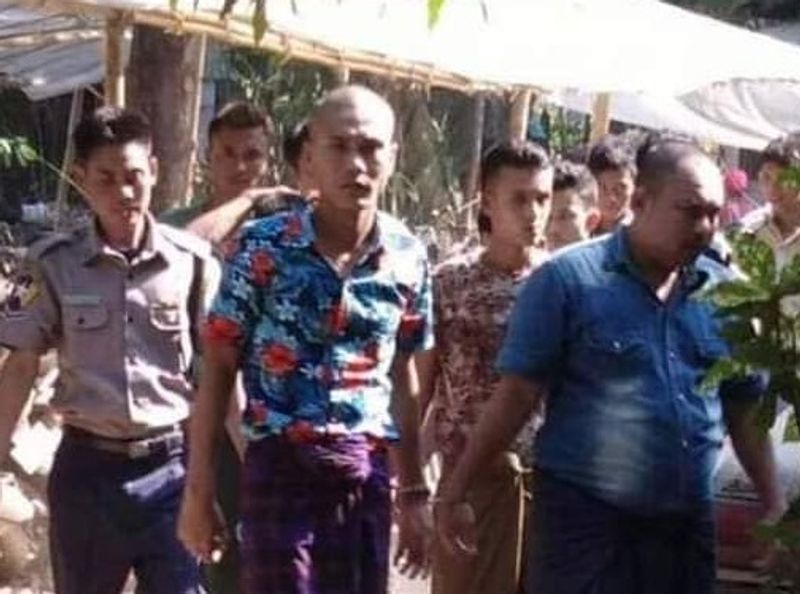 Narinjara News, 20 November 2019
Four persons were sentenced to two years of imprisonment for selling Arakanese Rakhitta calendars in Arrawaddy division.

According to the family sources, the Ngapu Taw township court on 18 November punished
the persons under illegal association act 17 (1) of Myanmar.

Ko Thein Aung Myat, 32 years old Arakanese national has published the calendar for 2019 comprising photographs with ancient Arakanese attires used in the Rakhine kingdom. He used to publish the calendar regularly for his business interest.

When he went to Hin Gyi Kyunt island under Arrawaddy division along with two associates (one guide and another helper) on 6 April 2019 for selling the copies of ethnic calendars in Wra Thik village there the police picked them up and sent them to Pathein, headquarter of
Arrawaddy division.

They are identified as Win Bo (helper) and Kaung Myat Thu (guide). The fourth one is Bo San, who is a Burman taxi driver.

Wife of Ko Thein Aung Myat informed that the calendar includes many spots of historical days including Myanmar Independence Day, Myanmar Union day, 88 memorial day, etc.

"There are also red spot of Arakan Army day in the calendar, because of which the police may have suspected a connection with the armed group. The police have placed various unauthorized facts including social media posts in the court. We are not satisfied with the verdict," she added.

Father of Kaung Myat Thu also expressed unhappiness over the verdict. It is reported for the first time that some people are being convicted of selling calendars with objectionable photographs in Myanmar.