Fierce fighting with AA broke out in Rathidaung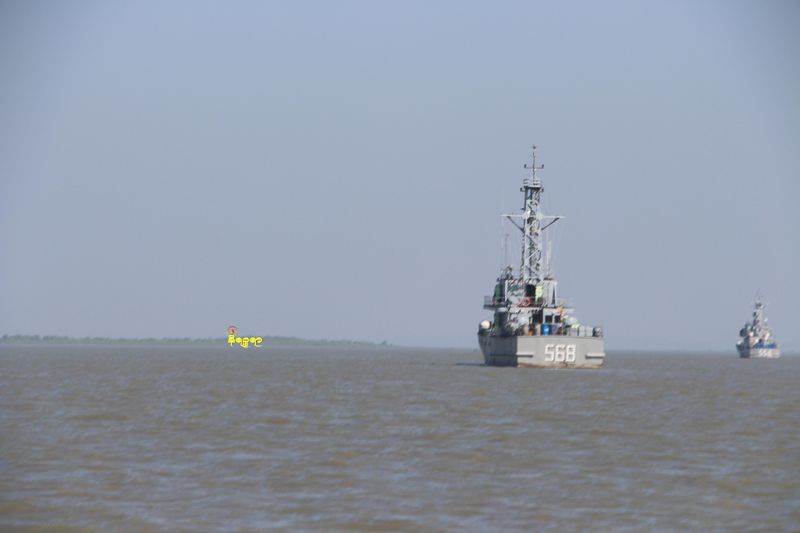 Narinjara News, 27 November 2019

Incidents of fierce fighting between Myanmar Army (Tatmadaw) and Arakan Army (AA) members took place on Monday in Rathidaung township, 20 miles north of Arakanese capital city of Sittwe.

AA members attacked a navy ship on Mayu river by rocket launchers at around 3 pm. The navy ship was anchored in the middle part of Mayu river between Rathidaung creek and Ngala Byar creek.

According to locals, AA members used 107 mm launchers. Soon after the attack, security personnel responded with several artillery shells to a nearer location. They moved the navy ship towards Rathidaung where three battalions (no 376, 377 and 378) are stationed.

When the navy ship arrived at a location near to LIB 376 in Rathidaung at around 6 pm, security personnel started firing by cannons to several locations in the western part of Mayu river.

Several artillery shells exploded near to Pyar Binyin, Net Chaung, Kanyan Chaung, Pauk Taw, Kuason, Thazi, Kway Dauck Chaung and Yan Aung Byin villages, as all these villages are located in the western part of Mayu river under Rathidaung township.

According to a witness, the navy firing began at 6 pm and continued till 6:45 pm. Villagers witnessed bright rays of light in the dusk which was released from artillery shells.

A villager from Pyar Binyin informed Narinjara that all the residents had left their village for safer places after the shells exploded near to their locality.

"We were scared of the situation as several shells were exploded by the forces. The sound of firings also gripped the locality. Many people ran away from their village for taking shelter in other places," he added.

Two more locations in northern Rathidaung Township on Monday also witnessed heavy gun-fighting where the security forces used two helicopters to target the AA members.

One battle took place at a mountain range near Amyat Taung village at around 10 am on 25 November and another broke out at the confluence of upper Laing Gun Gyi creek since early morning hours. By 11:30 am, the forces retaliated with two MI 35 fighter helicopters.