3 including 2 children killed in Mrauk U shell blast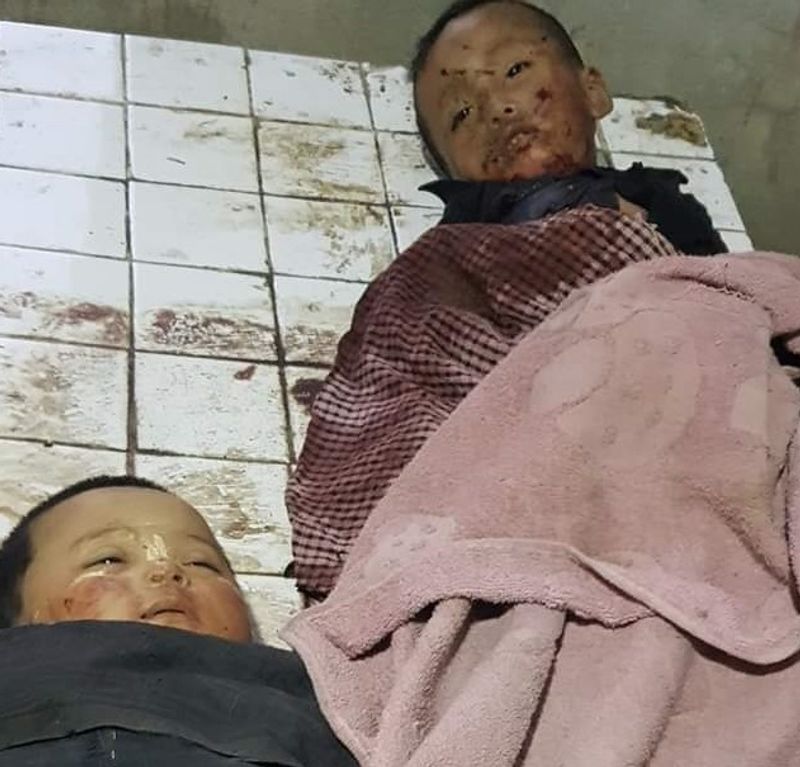 Narinjara News, 2 December, 2019
One woman and two children were killed and four other individuals severely injured in an artillery shell blast at Mrauk U, said relatives.
An artillery shell hit a crowded road at Chan Byin Chaung ward of Mrauk U and exploded injuring many people. Among them, one woman and two children died on the spot and four received injuries.
A lady witness from the area informed that the incident took place at around 5 pm today some pieces also hit her house. She came out of the house and witnessed that several people were lying on the road.
"A 23 years old woman, her five months old girl and another one baby died on the spot," she added.
However, she could not confirm the direction from where the artillery shell hit her house.
"I don't know who fired it. It is very scaring experience. We all here are frightened and presently hiding inside houses," she explained.
After the incident, members of a local social organization arrived there and sent all the deceased and wounded persons to Mrauk U district hospital by the ambulance.
The hospital authority confirmed that 3 people died and four were undergoing treatments with severe injuries.
"I can confirm that three people died and four are still under treatment. Among the wounded individuals, one patient remains in a serious condition," the chief doctor disclosed.
According to local villagers, a team of police personnel came to the location to investigate the incident.