Helicopters used in anti-AA fight by security forces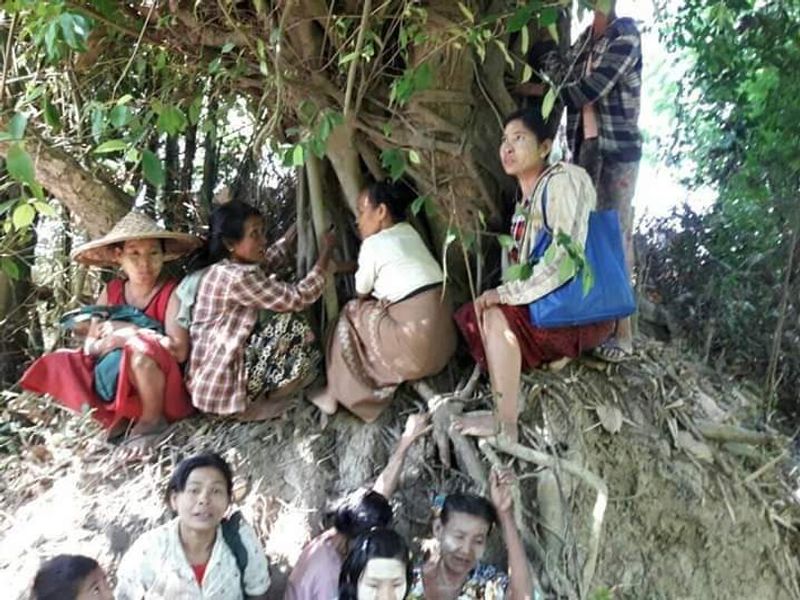 Narinjara News, 7 December 2019
Myanmar security forces used two helicopters today against the armed members of Arakan Army (AA) in northern Rathidaung township, 20 miles north of the State capital Sittwe, as the fierce fighting broke out this morning.

The fighting continued till the afternoon. Myanmar army used the helicopters at noon targeting the AA members, said the village administrator of Re Boke under Rathidaung township.

The location of fighting is identified as Pry Khaung (as known to villagers), which is in between Kyauk Tan and Ray Soe Chaung village in the northern part of the township.

"The attack by two helicopters lasted for 30 minutes and it was wrapped up by 12:30 pm. We could see spirals of smoke in the sky, but no idea about the happenings. We also heard the heavy sound of gun firs from the location. Local villagers got scared by the
development," said the village administrator.

Several artillery shells were fired by the security forces from two locations namely Ray Soe Chaung military strategic planning headquarter and Rathidaung military base.

Villagers from Kyauk Tan, Re Boke and Ray Soe Chaung fled to safer places for taking shelter.

Another round of fierce fighting also took place yesterday afternoon in the area that damaged the crops in the field by the falling artillery shells.