Training for Arakanese photo-journalists concluded in Sittwe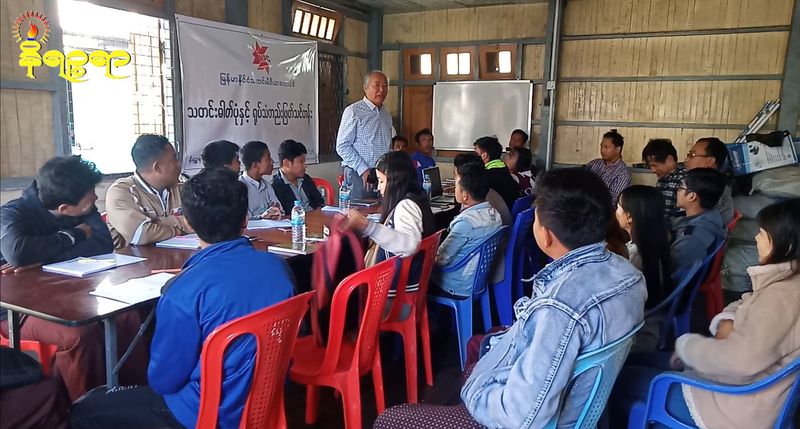 Narinjara News, 28 December 2019
A four-day photograph and video editing training program for Arakanese journalists concluded yesterday in Sittwe, the capital of Arakan State in western Myanmar.

Organized by Narinjara News with supports from Myanmar Press Council (MPC), the training program started on 24 December.

Altogether 19 trainees from different media outlets and social organizations based in Arakan participated in the program.

Two Yangon based resource persons namely Thar Gyi Maung Zaya and Jay Pai attended the program and shared their experiences in the field of photo & video editing.

"How to record a video piece and how to send the news after editing it was my primary subject to teach the patricians. I shared my idea and experiences in the program," said Thar Gyi Maung Zaya.

Now the media landscape in Myanmar has been changing for transforming
into a digital entity, he added.

Thar Shwe Oo, a senior journalist of Arakan stated that the training program is always rewarding for media persons.

"During our days, there was no such initiative. We use dour old cameras and no advantage of previewing or editing. I personally wanted to participate in the program, but I had some other engagements. I offer my thanks to MPC and Narinjara News for the initiative," added Thar Shwe Oo.

Nay Win San, editor from Development Media Group (DMG), commented that in many occasions the scribes send photo and video pieces which are not useful because of low quality. The training can give better inside and skills to help them in the profession, he added.

Arakan (Rakhine) State has emerged as a place of happenings with relentless conflict and possibilities. Journalists need more sensitivity and professional qualities to cover all these developments so that an authentic picture of western Myanmar localities comes out with media outputs.