9 people wounded in Arakan landmine explosions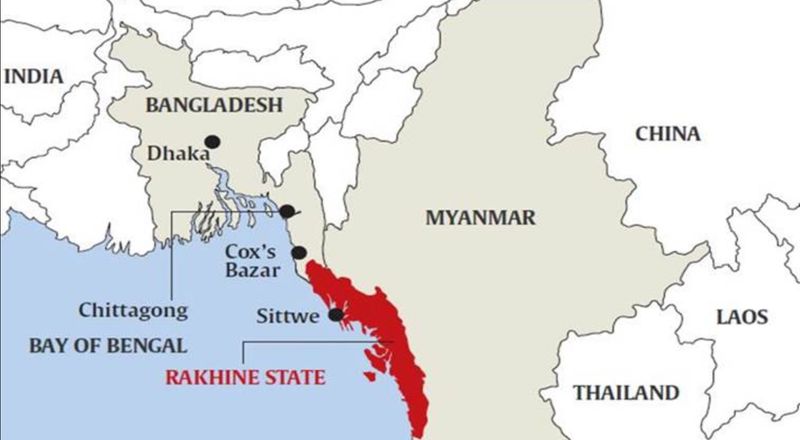 Narinjara News, 20 January 2020
At least nine people including three children were injured in mine explosions that took place in two separate locations of Arakan State in western Myanmar.

First explosion took place on a mountain range at Shwe Kyan village in Htain Pin village tract under Minbya township at around 10.30 am on 19 January, where 8 villagers including three boys and two girls were wounded.

Htain Pin village tract administrator informed that all the eight villagers went to the mountain range for collecting the firewood. Then a landmine exploded and they got wounded.

Two children are in serious condition now, added Htain Pin. He however denied any information about who might have planted the landmine in the locality.

Injured individuals are identified as Maung Thein Lin Chay (13 years old), Maung Saw Naing Lin(12), Maung Chit Oo (12), Ma Khin Khin Win (21), Ma Win Win Than (23), Daw Ma Aye Nyunt(73), Ma Kyawt Oo (47) and Daw San Mya Nu (42). They all hail from Shwe Kyan village.

Relatives informed that the condition of Maung Thein Lin Chay (13) and Maung Chit Oo (12) is serious and they are under treatment in the hospital.

"All injured villagers were shifted to Mrauk U district hospital as there was no doctor at Pan Myunt circle hospital. Most of them received injuries at their lags," said the relatives.

Another landmine exploded near to Buddaw village under Paonna Kyunt Townsip, where an older villager got wounded.

"The landmine exploded when Than Maung Chay (42) went to collect the firewood. His both legs were seriously injured. Later he was sent to Ponna Kyunt township hospital for necessary treatments," said his brother U Ngo Khyu.

A series of clashes between Myanmar Army personnel and Arakan Army members broke out at Buddaw village locality last year, where many soldiers and AA members lost their lives.

According to the local NGOs, at least 100 civilians were killed and over 200 were wounded during the year.