Army atrocities reported in Meabon IDP camp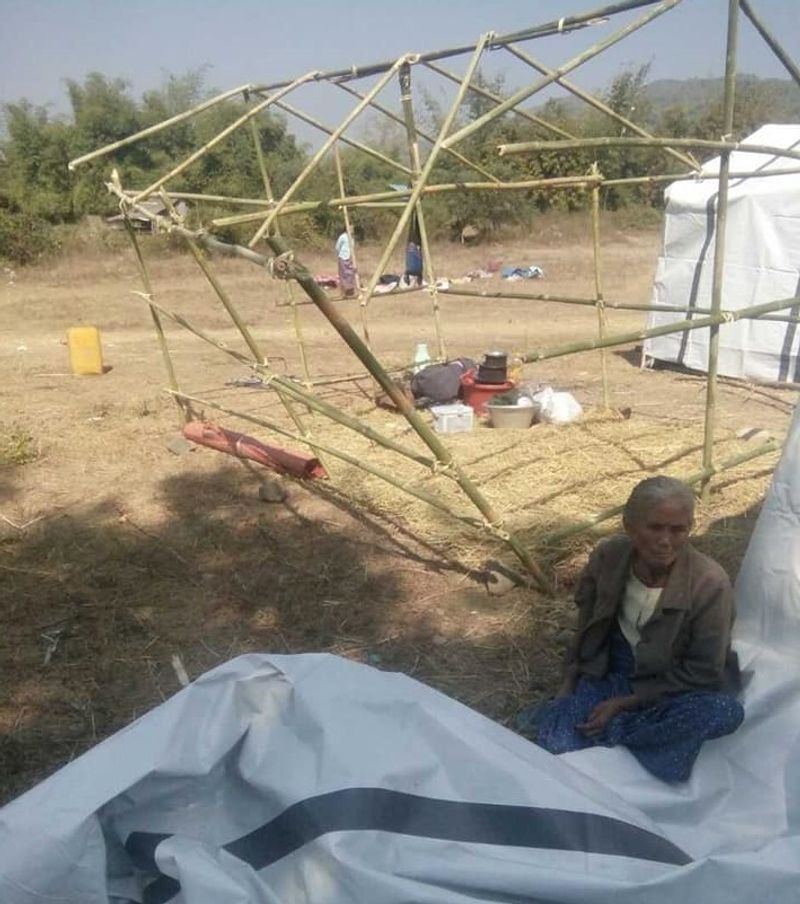 Narinjara News, 27 January 2020
A column of Myanmar Army asked several villagers to leave the Sa Nyin
internally displaced people (IDP) camp under Meabon township putting
them in troubles, informed local village leaders.
Nearly 200 soldiers entered into the said IDP camp on the night of 25
January firing many gunshots into the air. The security force also
destroyed some shelter-huts in the camp and few tarpaulins were also
set on fire near the road.
The security personnel initially asked the elders including many women
asylum seekers to assemble in one place and then ordered them to
leave the camp next morning, said a villager. Later the troop
destroyed some utensils including tarpaulins of the camp.
"Our family members tried to hide as the army personnel entered into
the camp by 11 pm. They asked all of the people to gather in one place
and then ordered us to leave the camp next day. All people were
sitting with folded knees on the ground. Later they left the camp
within few minutes," a woman, who wanted anonymity revealed.
Sa Nyin village administrator informed that over 200 gunshots were
fired by the security forces before they left the camp by 11.30 pm.
"There are around 500 people in the camp and most of them came from
villages like Hin Kharaw, Lee Thwan and Kyan Dike. They left their
villages a month back as incidents of fierce fighting between Myanmar
security personnel and Arakan Army members broke out near their
villages," said the village administrator.
IDP camps are normally erected with the pieces of bamboo, tarpaulin
and other available materials. The Sa Nyin camp is constructed at the
village sport ground.
Ashin Thabawa Nadi, a monk working those in IDP camp, asserted that
the security personnel threatened the asylum seekers to vacate the
camp. We are now discussing with other village leaders to resolve the
problem. Till now no decision is taken whether the people in the camp
would be asked to vacate the place," added the monk.
U Pe Than, a representative in lower house of Parliament from the
locality confirmed the incident and he expressed displeasures over the
rude behavior of Myanmar army personnel over the camp people.
The army spokesperson major general Zaw Min Htun stated that the army
column went to the camp during the night hours for security reasons.
"We have no plan to vacate the camp and our soldiers went there to
check the security cover. Moreover, they did not misbehave any person
in the camp," concluded Zaw Min Htun.