Even after war in Arakan, number of monks increases in examination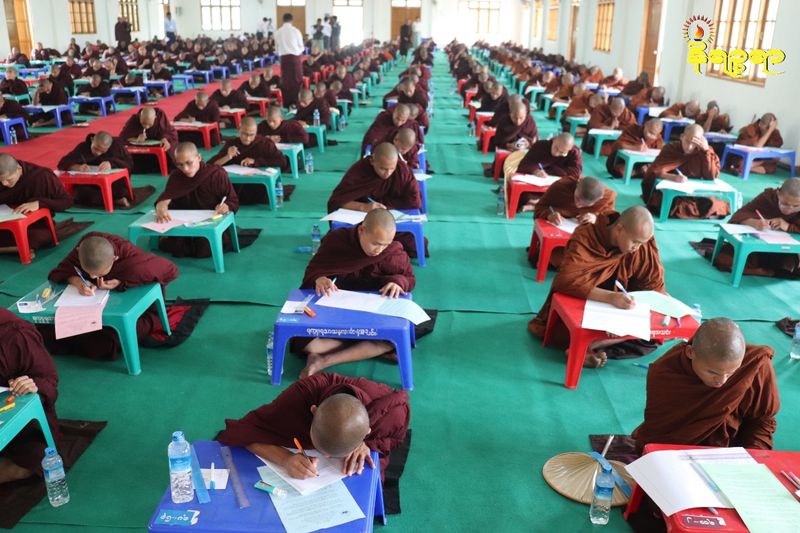 Narinjara News, 28 January 2020
Nearly 600 young monks from Rakhine state and different parts of Burma have joined the four-day religious literature examination held in Sittwe, the capital of Arakan State, starting from yesterday.

Last year around 500 monks participated in the examination.

Four nuns have also taken part in the examination defying all troubles because of a war going on in Arakan between Myanmar Army personnel and Arakan Army members.

The examination has been conducted by Rakkhapura Linkara Athin, a Sittwe based religious organization under the banner of Thamanay Kyaw Examination (eminent young monks' examination).

U Myint Naing, chairman of Rakkhapura Linkara Athin informed that the examination is intended to improve skills of the young monks on religious literature and also bring the progress to the Buddhism.

The participating monks would be offered degree and diplomas in a ceremony to be organized on 1 February next.