Villagers flee to Thar Pone after four shells explode in Wat Ma Kya, Kyauktaw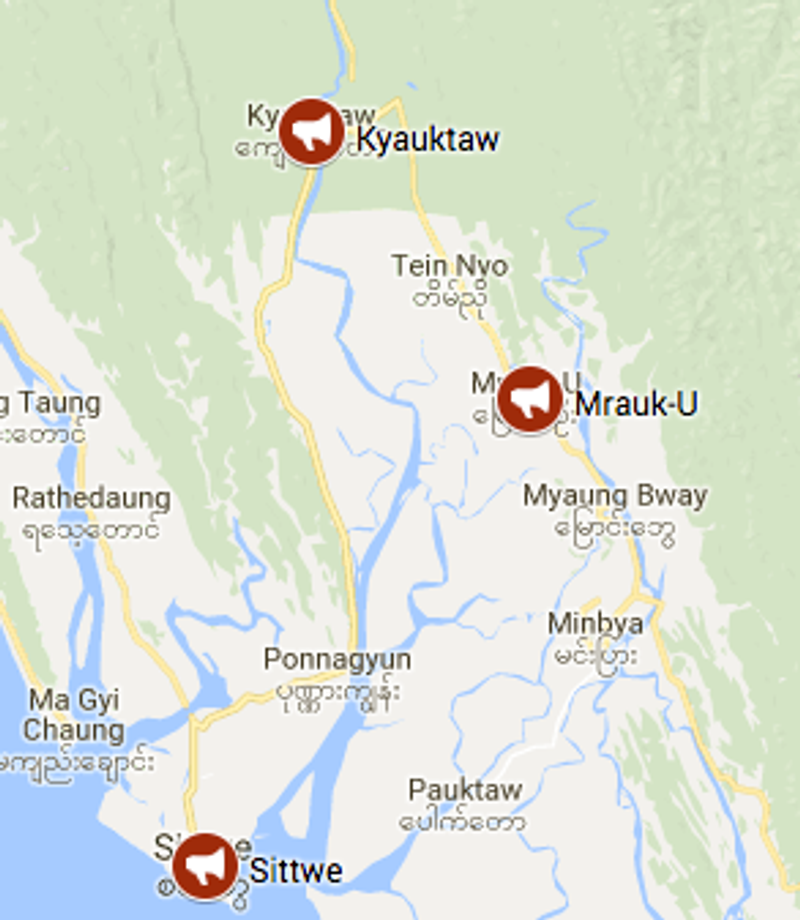 Khine Lu Hla (Yoe Ma Mye)
Narinjara, February 18th, 2020

Four shells exploded in Wat Ma Kya Village, Kyauktaw, Rakhine State on the afternoon of 17th February, resulting in all villagers leaving their homes to seek safety in Thar Pone Village, approximately one mile away, according to Wat Ma Kya Monastery abbot.

"Four shells exploded. One cow was killed. After the shells were fired into the village from the hill nearby, no one dared to stay, so everyone fled. They are currently staying in Thar Pone, an ethnic Mro village. It was really frightening" the Honourable U Thaw Bita (57 years old) the abbot at Wat Ma Kya Monastery told Narinjara.

"One shell blew up close to the school teachers' residence. One blew up behind U Maung Tha's house, and one blew up in Maung Thein Htun's betel garden, killing one cow. Also, one shell blew up near the monastery causing a fire in the betel garden" the abbot said.

"It started after about 2pm. The shells were fired from the hills on the other side of the river. Our village is on the west bank. Fighting has been going on every day for over ten days now. I can clearly see attack helicopters being used to attack positions from my monastery. It was shot from the Burmese army. What can I say about it the shooting? People who were in the paddy fields were even being shot at. Perhaps they assume that as our villages are Rakhine the AA are living there, so they shoot, but I don't know. Even if there isn't fighting, they still shoot" the abbot said.

56 households, approximately 300 people, live in Wat Ma Kya Village.

According to another local resident: "In Thar Pone village, it's just the same as in our village, it's just on the west side of the river. We're on the same side. The fighting at the moment is taking place a little bit far away from Thar Pone village, about a mile away. They can't shoot shells there. It took about an hour to walk here when we left Wat Ma Kya. No one was left in the village, everyone had to flee. You can see all the women and children have arrived in Thar Pone Village. They're staying in the school in front of the monastery. The abbot and a monk are staying in the monastery"

Kyauktaw Members of Parliament and other local officials were unavailable for comment at 8.30am this morning.