Muslim youth murdered, Rakhine youth beaten in Mrauk Oo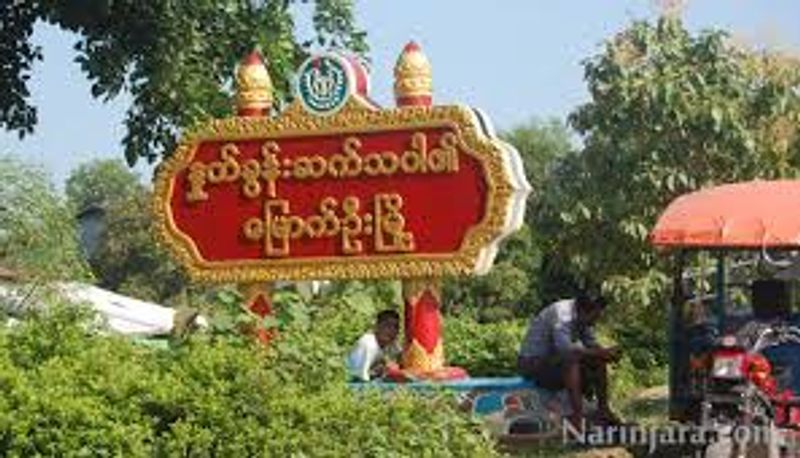 Khaing Lu Hla (Yoe Ma Mye)
Narinjara News, 21 February 2020
A Muslim youth from Paung Toke village under Mrauk Oo township of Rakhine was murdered on Tuesday night and subsequently a group of angry Muslim villagers physically assaulted a Rakhine youth, said reliable sources.

U Chaung Chu, the village leader of Paung Toke village informed that two youths (aged 18 and 19) from their village went to the northern side for accessing the internet signal. Four Rakhine dialect speaking people followed them on two motorbikes and finally caught them. One of them managed to escape. The body of the other youth was recovered from the outskirt of the village. The police was informed and they visited the place.

The victim has been identified as Maung Tin Hlain (alias Rajid Kan, 19, son of Abu Fawyaw).

U Chaung Chu denied any clue to the incident as who may be behind the murder. He believes that the police would do the needful. However, he expressed worries that the incident might create communal tensions in the locality.

Following the incident, a group of angry villagers attacked the Rakhine youth from Pan Maw Village, where Maung Lone Hpyu (14) sustained injuries. He went to Laung Kyet market for selling agriculture produces.

U Kyaw Thein, a village elder from Pan Maw village informed that Maung Lone Hpyualong along with his younger sister went to the market and he soon returned back leaving the sister in the market. On his way, the angry villagers of Paung Toke targeted him.

A Muslim elder woman Daw Hpar Dey from the village tried to prevent the angry mob from beating Maung Lone Hpyu. Daw Hpar Dey succeeded in escorting him to her home. She expressed worries about his health condition and tried contacting Rakhine villagers to shift him to Mrauk Oo hospital.

On the other hand, residents of Laung Kyet, Pan Maw and Maung Ni Kyun villagers also expressed worries about the probable conflicts between the two communities following the attack on Aung Gyi along with another individual by Paung Toke villagers at Paung Toke jetty.

U Aung Myo Thein, the administrator of Mrauk U district informed that the situation remains calm at the moment as the police maintained constant vigils.

Meanwhile, the Muslim youth was buried on Wednesday evening at his village graveyard without any trouble.

Mrauk Oo township State Member of Parliament U Htun Thar Sein confirmed about his cremation but he was unable to reveal more details.