21 houses burnt down in Rathidaung shelling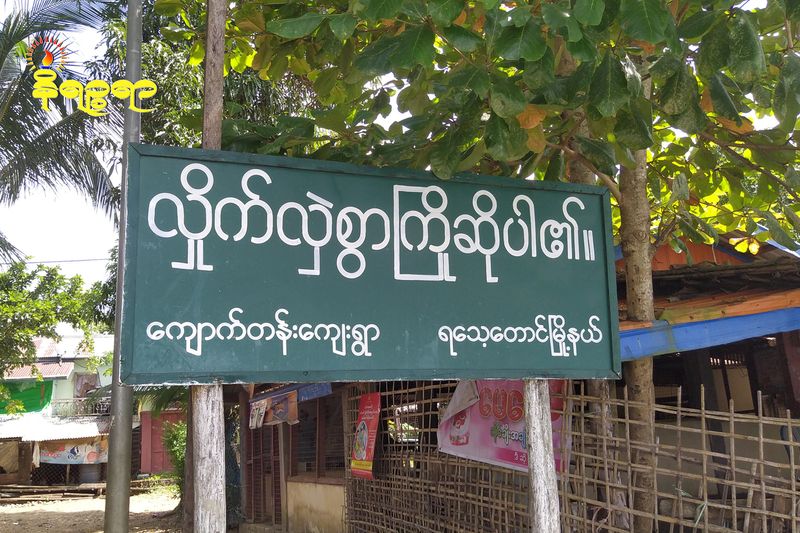 Narinjara News, 4 March 2020
At least 21 houses of Kyauk Tan village under Rathidaung township were burnt down in the incidents of shelling attacks on 1 March.
A village woman, who left Kyauk Tan before the attack, informed that initially two houses were damaged in fire as the shelling was fired by LIB 536 and 537 based on the outskirt of Rathidaung.
"The battalions (no 536 and 537) started firing from morning hours to noon. Two houses caught fire instantly. Later 7 other houses were damaged in fire. By 4:30 pm two helicopters were appeared in the sky and the soldiers attacked the mountain range near to Kyauk Tan village once again. It damaged more houses," added the woman.
The fire could spread quickly as there was nobody to defuse it.
Approximately 3000 people, or 540 households, formerly lived in Kyauk Tan village, located in the northern part of the township. Before the attacks took place the entire village had already fled in fear to IDP camps and other villages in the surrounding area in Rathidaung.

Local villagers have no idea why the village was targeted by the military. But political analysts believe that the Myanmar army authority suspected some Arakan Army members were hiding inside the village.

A villager from Kyauk Tan, who has taken shelter in a different village, said "Myanmar army personnel targeted our village as they thought AA members were hiding in the mountain range. So they attacked our village and the mountain range by artillery shells and also used helicopters."

Local Parliamentarian U Khin Muang Lat confirmed that 21 houses were damaged in fire.
Earlier on 2 May night, Myanmar military shot dead seven civilians, who were among 275 villagers detained for interrogation at a school in Kyauk Tan village in Rathidaung Township.