AA want immediate transfer of two seriously wounded Myanmar Army soldiers after capturing 36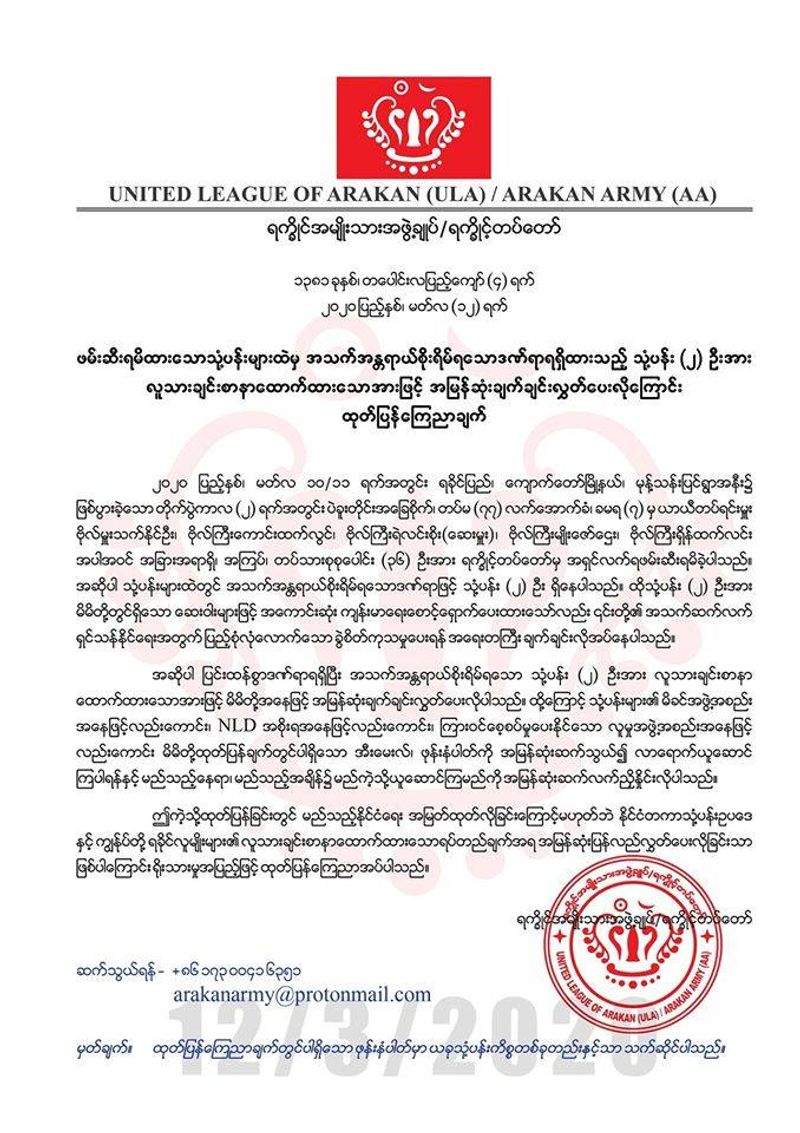 Ni Min Tun
Narinjara News 13 March 2020
Following the capture of 36 Tatmadaw troops by the AA earlier this week, two soldiers require immediate medical attention and need to be transferred and released as soon as possible on humanitarian grounds, the Arakan Army (AA) announced in a statement.

36 soldiers from Light Infantry Battalion no. 7, a detachment from Light Infantry Division no. 77, based in Phayagyi, Bago Region were captured alive over two days of heavy fighting near Mon Than Pyin village, Kyauktaw, Rakhine State. Colonel Thet Naing Oo, the acting Battalion Commander was among the 36.

Two of the captured soldiers were seriously injured and although they were given medical attention, both urgently require surgery otherwise they may well die, the statement said.

The statement stressed that details concerning the transfer of the two wounded soldiers needed to be negotiated as soon as possible. Which organisation would provide the transport and transfer – the Myanmar Army, the NLD or another organisation acting as a mediator - would need to contact the AA via the email address or phone number provided in the statement. Details concerning time, date, location and how the transfer would be carried out would need to be negotiated as soon as possible.

The statement said the immediate release of the two captured soldiers was not for political gain, but because of international law which protects prisoners of war as well as the humanitarian standing of the Rakhine people.