One child injured in explosion by Kyaukphyu airport runway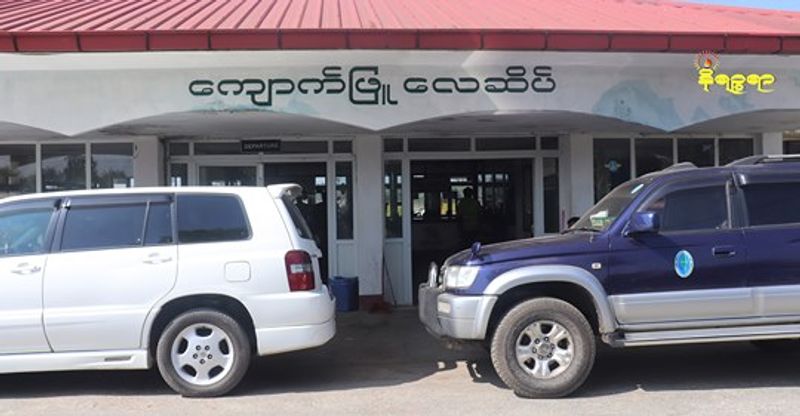 Chit Ee Hlaing

Narinjara News 24 March, 2020
It is reported that one child was seriously injured in an explosion that occurred by the side of Kyaukphyu Airport runway, close to Ward no. 5 (extension) in Kyaukphyu Town, Rakhine.
The injured child has been named as Maung Zaw Naing, 15 years old, who is from Ward no.1 (Extension) in Kyaukphyu. He and two other friends were playing football in the airport runway area when the explosion occurred, according to one hospital member of staff.
" I know that three friends set off and caused the explosion when they were playing football. They had gone into the airfield to play football. The boy had shrapnel wounds on the left side of his forehead, thigh and body. He is not in a critical condition", the hospital staff member said.
One local Kyaukphyu resident who wanted to remain anonymous said "I heard the explosion. It sounded like it was at the airport runway. The airport field and the military base are close to each other. The injured boy was taken to hospital by motorbike. I understand that he went to relieve himself when he set it off".
Kyaukphyu Township State Assembly MP U Hpo San explained what he knew. "I haven't had a chance to ask exactly what's happened. He's arrived at the hospital. They are conducting emergency procedures. It isn't the right time to ask questions. I just got to the hospital now. One person who was visiting and in the area said they had heard the explosion. I can confirm that it was a mine explosion", he said.
The deputy Police Station Commander for Kyaukphyu Town Police Station, Myo Min Lat explained that he didn't have specific details since he was travelling in the area but that other officers from the police station had arrived at the scene.
U Kyaw Nu, the deputy Township Administrator for Kyaukphyu was contacted by Narinjara but explained that only the Township Administrator could answer questions, before putting the phone down.
Narinjara contacted the Township Administrator Soe Moe Kyaw by telephone but he put the phone down without any response. An investigation into what has happened will continue.