Fighter jets bomb ethnic Chin village in Minbya killing one child and injuring 16; two people in critical condition sent to Sittwe Hospital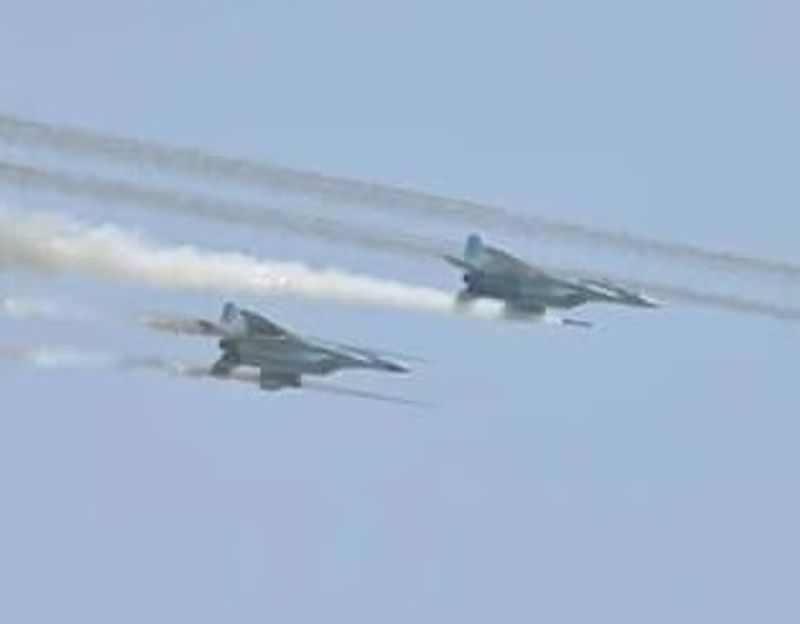 Chit Ee Hlaing

Narinjara News, 27 March 2020
One child was killed and 16 injured after Myanmar Tatmadaw fighter jets bombed Chay village in Minbya Township. Two people are in a critical condition and have been transferred to Sittwe Hospital. The majority of the people in the village are ethnic Chin.
The bombing of the village occurred in retaliation to an assault launched by the Arakan Army (AA) on the Central Command 9 Training School on March 24. Bombs landed in the village killing 10-year old Maung Bee Tin, according to local residents.
The two people transferred to Sittwe Hospital have been named as U Sa Ni Aung (47) and 7th grade student Maung Tun Tun Aye, aged 13.
The other people injured in the bombing include Ma Kin Kin Myint (aged 7), 9th grade student Maung Win Naing (17), 10th grade student Naing Chit Oo (16), 10th grade student Maung Kyaw Win (16), 8th grade student Maung Soe Naing (15), 7th grade student Ma Kin Kin Soe (13), 17-month old Maung Than Aye, U Kin Maung Tin (39), U Za Ni Oo (42), Daw Ma Saw Hla (35), U Mya Oo (53), U Aung Thar Chay (54) and U Htay Aung (81).
U Aung Thar Chay who was injured in the attack spoke about what had happened. "Fighting at the Central Command 9 close to our village started early that morning. At around 2pm jets bombed the main road running through the middle of the village. It was going on up until 5pm. They wouldn't accept U Sa Ni Aung and his son at Minbya Hospital so they were sent to Sittwe Hospital", he said.
Ko An Thar Gyi, leader of a local CSO Thingar Hakan Let who helped the wounded also spoke of the bombing. "The injured people can't even speak Rakhine. Most have suffered burns to their bodies. Yesterday after the attacks on the Central Command Post 9 which is near the bank of the river, jets bombed the village. That caused the injuries, including the two seriously hurt who were sent to Sittwe Hospital" he said.
On March 24 at approximately 5.30am, 300 AA fighters had launched an assault on Military Operation Command 9 Training School, which is located on the bank of the river. The Tatmadaw retaliated to the attack by bombing the village using fighter jets.
Chay Village has a population of 187 households (around 900) of mixed Chin and Rakhine ethnicity. The casualties were all of Chin ethnicity.