Five freed in Taungup as unlawful association charges dropped; Bombing probe opened leading to their rearrest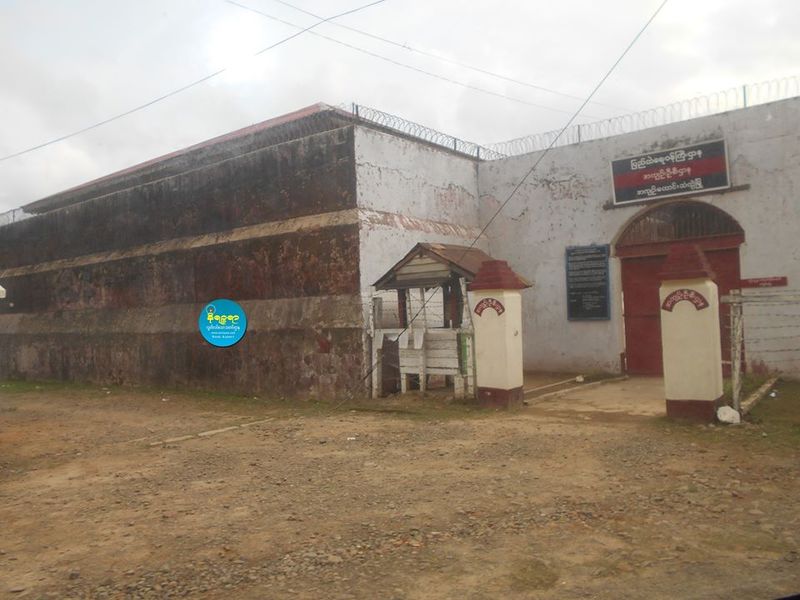 Htun Kaing | Hsaung Zar Chi

Narinjara News, 9 May 2020
Five men were released on Thursday but immediately rearrested under new charges, according to family members.
Unlawful association charges under Section 17 (1) against five men from Hsar Pyin Village Taungup Township were dropped although the men were almost immediately rearrested after being released. They are now being held on remand in relation to new charges concerning a bombing in Ma Ei.
The younger sister of one of the arrested Ko Pyone Cho, spoke about what had happened. "The five men were released on 7 May after the court decided there was insufficient evidence to charge them. They were then rearrested by the police and are now in custody on remand" she said.
The five men are from Hsar Pyin village, and include Ko Pyone Cho, Ko Aung Htoo, Ko Maung Myint and Ko Hla Hpyu. On April 5 this year they were arrested on charges related to Unlawful Association Section 17 (1) and were being held at La Mu police station.
U Tin Nyo, a lawyer representing the five men confirmed that while they had been released after the court hearing they were rearrested and are now being held on suspicion of a bombing incident near Ma Ei Town.
"The case is just like that, they were arrested on unlawful association charges and held in La Mu Police Station on suspicion of association with the AA and held twice on remand. Today May 7 was then end of their remand period – they were unable to continue proceedings on this charge so they were released today by the Taungup Judge under Section 170 of the Penal Code Sub-section (1). However about 45 minutes after their release the five suspects were rearrested concerning the bombing in Taungup Township. Previously they had been held at La Mu police station under suspicion of unlawful association. Now a case it is in connection to the bombing of Ma Ei and they are again being held on remand. Since the judge has already previously held them twice on remand, they will be held for another 4 days. They will be given remand up until May 11" U Tin Nyo explained.
The first case was filed at La Mu Police Station, however they are currently being investigated by Ma Ei Police Station in connection with the bombing in Ma Ei. I believe that after May 11 the case cannot be resumed and they cannot be continued to be held, the lawyer explained.
The police officer in charge of Taungup Township police station was contacted concerning the case. Before putting the phone down he confirmed the above but explained he did not know further details of the incident.