2,833 repatriated from China to Rakhine due to COVID-19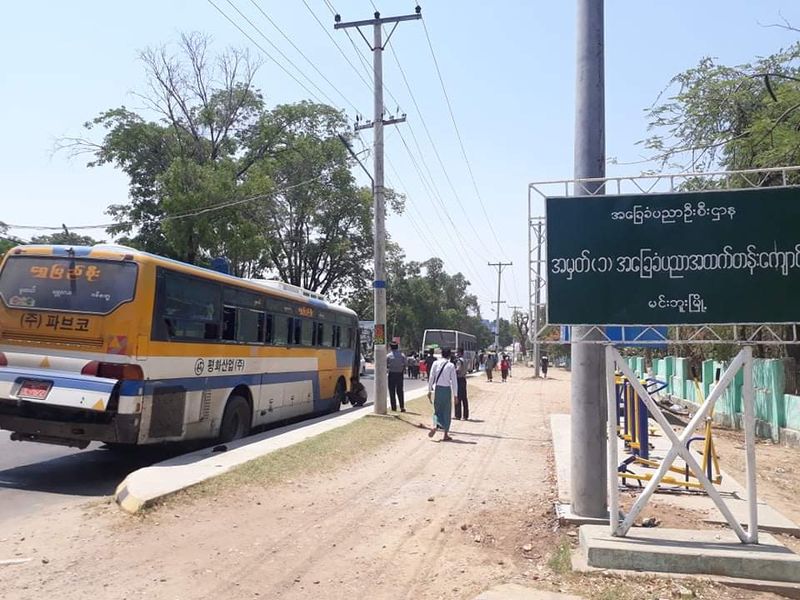 Narinjara News, 18 May 2020

As of May 16, 2,833 migrant workers have been repatriated to Rakhine State from China, returning home due to the COVID-19 pandemic.
"Between May 3 and 16, 2,883 people returned to Rakhine State, all from China," explained U Yeh Min Oo, a staff officer from the National Disaster Management Department.
Most of those repatriating have come via either Mongla or Muse on the Chinese border. Some have been in quarantine at the border for 23 days. Once they have arrived in Rakhine they must stay at home for seven days without leaving the house, he explained.
The returnees have left in different groups, assembling at Minbu before travelling on to Rakhine.
"On May 16, 164 people returned from Minbu to Rakhine. Previously they had travelled by transporter lorry, but now passenger vehicles have been organised for them. Each vehicle costs about 1.3 million kyat and we have been able to organise eight vehicles costing 10.4 million. That's managed by the Road Transport Administration Department in Rakhine. Before people had to stay in Minbu, Kyauk Gwin Pyin and Nay Pu Shein Auk, but now after discussions with the relevant officials they just stay in Minbu High School. The food and water situation there is fine - if there are donors they provided some meals and rice, otherwise they have to pay for themselves. That's how we have been helping," U Yeh Min Oo said.
On May 17 four buses carrying around 200 people departed from Taunggyi destined for Rakhine. He said that they will stay at Minbu High School where everything had been organised. The Minbu fire brigade had organised washing facilities and drinking water for them, he said.
People released from Chinese prisons as well as people who are hard up are amongst those returning. Expenses for the repatriation journey on average amount to over 60,000 kyat. It has been reported that there have been people who can't afford to cover these costs and have been left to go hungry.
On May 13, seven express cars carrying 278 returnees from the Chinese border stopped at Minbu High School (no. 1) where they will undergo quarantine, after which they will travel on to Rakhine.
Amongst the 278 people, 90 are from Mrauk Oo Township, 77 from Ponnargyun, 21 from Rathetaung, 18 from Kyauktaw, 16 from Minbya, and 9 from Sittwe. The remaining are from other townships.
From the Chinese border to Minbu the central government is responsible for transportation. From Minbu to Rakhine the journey is organised by the Rakhine State government.