Children living in IDP camps will be enrolled for school in time for new term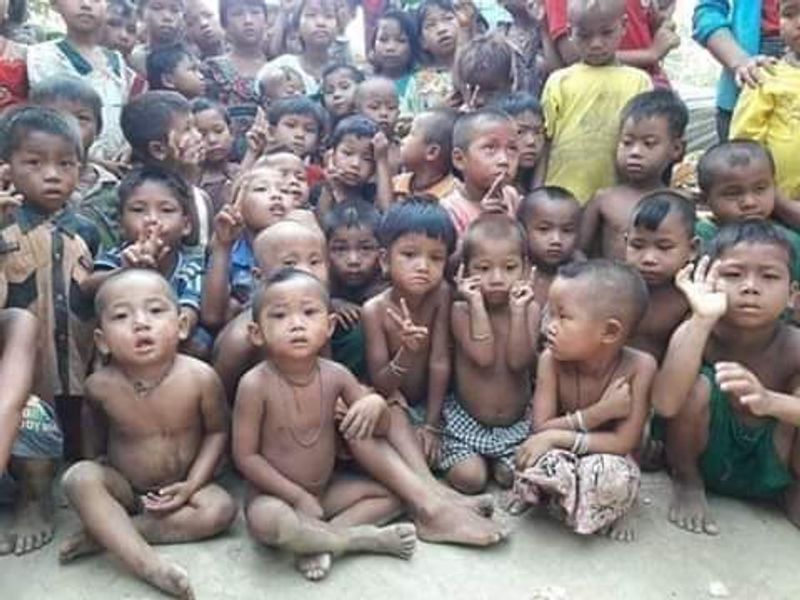 Tun Kaing (Taung Yi Kyun)
Narinjara News, 4 June 2020
Plans are being put in place for timely school enrolment to ensure children staying in IDP camps receive an education for the next term, says U Tin Thein, the state education officer for Rakhine state.
"The new school year is about to begin so we are putting in place plans for all children to be enrolled in school and receive an education. District and township level education officials have been instructed concerning those children who live in camps to be enrolled and accepted to schools close to where they stay. We are putting in place plans for the education of these children," the chief education officer said.
The opening of schools for the coming term has been delayed due to the COVID-19 pandemic and will vary according to the level. Upper schools will open on July 21, middle schools on August 4 and primary schools on August 11, according to the Ministry of Education.
Conflict in Rakhine state has forced over 150,000 people to abandon their homes and seek safety and shelter – amongst them are tens of thousands of children who require an education.
The state education officer explained that lists will be taken to find out exactly how many children in the camps as well as in other places are in need of an education. Plans will then be put in place so that they receive an education, he said.
One teacher who wanted to remain anonymous, spoke about the current education situation. "Last year, we were all fleeing our homes from the fighting, going here and there and all over the place. We just couldn't finish the syllabus. Teachers who had been posted here but far away from their home towns didn't dare come. After the schools shut, we could do a little teaching here and there, but it wasn't structured, and the syllabus wasn't linking up, it was really difficult. If this year is the same as it was last year, it will have a serious impact on education. Therefore we need to plan ahead" the teacher said.
The state education officer added that if there was further instability, as in the previous year, it would depend on the location but they would put the best plans in place.