One injured and four houses destroyed in night shelling in Kyauktaw village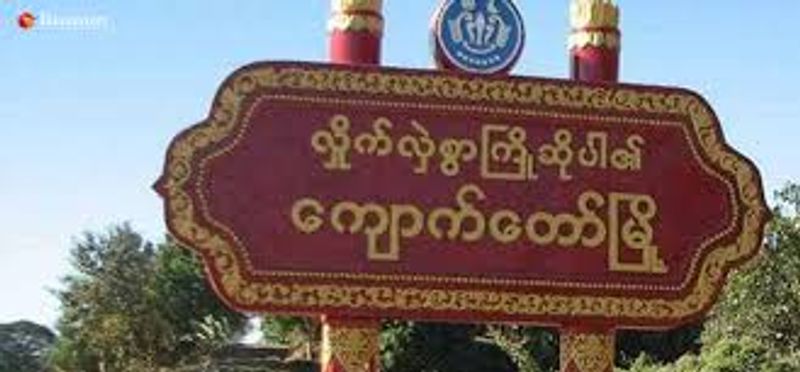 Ein Soe Hpyu

Narinjara News, 6 June 2020
Shells landed and exploded in Doke Kan Chaung village in Kyauktaw township just after midnight on June 5, resulting in one person being injured with shrapnel wounds. Four houses were destroyed and one cow was also killed in the shelling.
According to U Phyo Wai, the Doke Kan Chaung village administrator who spoke with Narinjara, the injured man is U Tin Maung, 45 years old, and has suffered shrapnel wounds to his left hip.
Additionally, four homes belonging to U Hla Tun, U Tin Shwe (an army veteran), U Maung Chay and U Oo Tun Myint were destroyed in the shelling. One cow was also killed, belonging to U Maung Tun Kyaw, the administrator said.
"There were four Navy vessels and two speedboats belonging to the navy. They were just firing shells from the river. When they started firing people were terrified and everyone from the village went and hid under their homes, that was when U Tin Maung was hit. His injuries aren't life threatening. There hasn't been any fighting near our village, but they still shot into the village. One shell hit the school teacher's house which is next door, and went straight through. Everything inside was destroyed, the whole house, he's got nothing left. The cow was hit too in the stomach. The cow was pregnant" he explained.
U Oo Tun Win, Kyauktaw Pyithu Hluttaw representative, confirmed that the incident had occurred.
"I have been in contact with the villagers. Four or five houses were destroyed, and one person was injured by shrapnel. One cow was also killed. I understand that the shells were fired from a speedboat" he said.
Narinjara unsuccessfully tried to contact Tatmadaw True News Information Team secretary, Brigadier General Zaw Min Tun to discuss the incident, so are unable to report the Tatmadaw's response.
Local residents have reported that there have been similar incidents along the length of Kyauktaw's Gisspanadi river, whereby Tatmadaw speedboats have begun shooting. Villagers are afraid whenever they hear military boats pass, they said