Over 100 schools in Rakhine to remain shut this academic year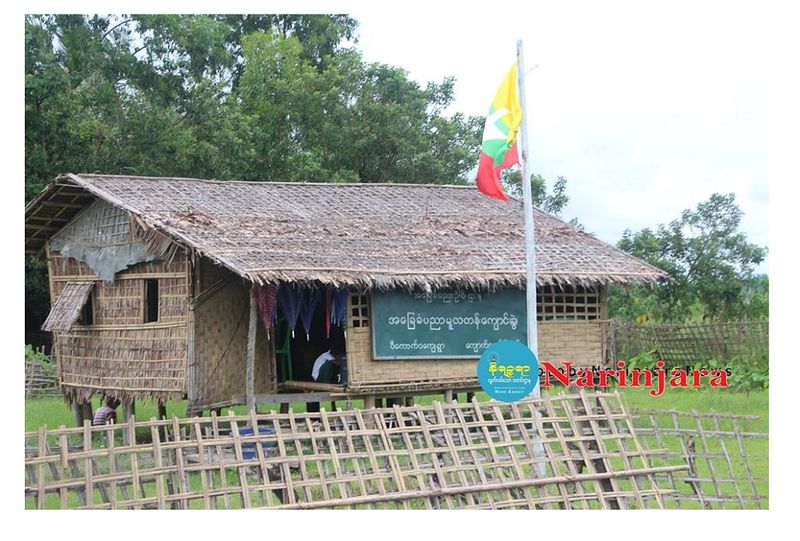 Ein Soe Hpyu

Narinjara, 8 June 2020
Ongoing conflict in Rakhine state means over 100 schools will remain shut for the duration of this academic year, according to the Office of the Director of Education
A total of 109 schools - 10 in Rathedaung, 62 in Maungdaw, 17 in Buthidaung and 20 in Kyauktaw will remain shut due security concerns, said U Tin Thein, the state education officer who spoke with Narinjara.
"It started to get difficult last year. Fighting prevented the students and teachers from attending school, they were afraid to travel. Some schools opened up but then closed again depending on the situation, while others had to be closed completely. Schools will continue to remain closed if the situation continues like it did last year," he explained.
Many of the schools are in villages which are deserted, as people have sought safety and shelter elsewhere. Some schools have been completely destroyed in the conflict.
"When the conflict began last year, there were schools that completely shut down, as well as some schools that shut temporarily, but I haven't been able to get an exact list yet" the state education officer said.
The state education officer did not include figures for Mrauk Oo township so the education officer for that township was contacted. He confirmed that the middle school in Let Kar village would not be opening. It is still not known if schools in conflict affected areas of Minbya, Myebon and Ann townships will be open or not.
With the schools being shut there have been a lot of difficulties as classes have had to held in IDP camps and monasteries, or students have had to attend other schools in the locality, he said.
Daw Aye Aye from Kyauktan in Rathedaung and currently staying in Kein Thar monastery said "last year we had to flee our village. We came to Rathedaung town but my children have been unable to continue their education here. They are in the 9th and 7th grade. They can take the examinations here in Rathedaung, but I don't think the schools will open this year. Its really not easy living here. I don't know where would be a good place to live so the children can attend school. I am not optimistic about their education. Its worrisome about not having a school for them to attend" she said.
There are around 20 schools in villages along the Pee Chaung stream and along the Gisspanadi (Kaladan) river in Kyauktaw which will remain shut for this academic year, according to the U Thein Myaing, the Kyauktaw education officer.
"Some schools have been burnt down. We are going to get students that are staying in the camps to attend schools close by. There will be many students attending the schools in the town, but we will just have to manage. Over twenty schools will be shut for this academic year" he said.
Some teachers have expressed concerns over security for students and teachers in conflict affected regions of Ponnarkyun, Kyauktaw, Mrauk Oo, Minbya, Myebon, Maungdaw and Rathedaung.