Five Covid-19 patients in Arakan state discharged from hospital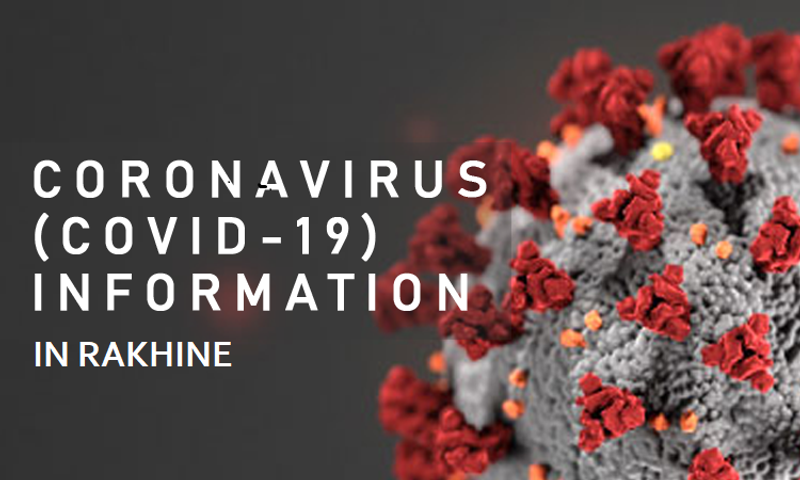 Narinjara News, 2 July 2020

Five persons, infected with novel corona virus, were discharged from the hospital in Arakan (Rakhine) State, where seven other Arakanese nationals continue suffering from Covid-19 complications.

Maungdaw district administrator Soe Aung informed that ten people tested positive for Covid-19 in his district. Three persons with corona virus infection were released from the hospital after medical attention three days back.

The discharged individuals, identified as patient's case number 234 patients (38 years old), case no 244 (25) and case no 247 (46), tested positive for the virus infection after their return from Bangladesh.

Other two individuals are patient's case number 188 (35) and case no 190 (25) who were released from Thandwe and Taungup township hospital.

The district administrator Soe Aung added that there is no more Covid-19 patient in Maungdaw. The border security forces have tightened its security nets.

"We have also asked the people from refugee camps in Bangladesh not to return till the Covid-19 pandemic continues. Otherwise they would be arrested. No more refugees have returned to Myanmar in the last few days," said the district administrator.

The virus infection was not reported in Arakan since 24 June after the outbreak of patient's case no 293 from Hla Phokaung transit refugee Camps in Maungdaw township.

Presently patient's case numbers 248, 263, 291 & 293 are in Maungdaw district hospital, patient's case no 250 & 262 are in Buthidaung township hospital and patient's case no 292 is in Sittwe general hospital for necessary medical interventions.

According to State health and sport ministry statement, an 18 years old youth (patient's case no 304) from Pegu division tested positive for Covid-19.

Across the country, till date there are 304 positive cases where six persons have already died of Covid-19 complications. The ministry statement also added that 222 people were discharged from hospitals till today. Altogether 77,976 people were tested for the virus infection and 5993 persons are quarantined.