Amongst the Hpakant landslide casualties, 35 bodies of Rakhine workers recovered and over 20 Rakhine injured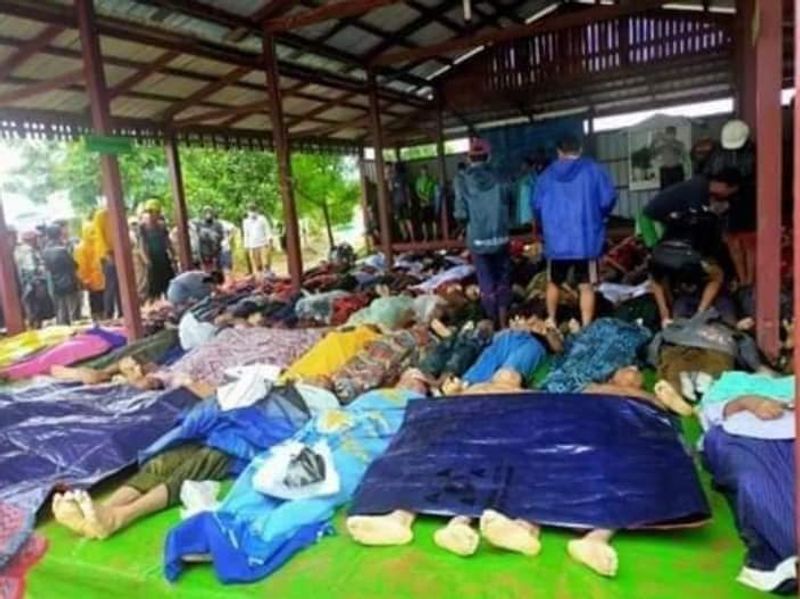 Saung Zar Kyi

Narinjara News, 4 July 2020
The bodies of 35 Rakhine have been recovered with at least twenty Rakhine injured after the landslide, according to Ko Htay Win who is from Rakhine and has gone to Hpa Kant to help find and recover the dead. The incident occurred near Hway Kar village Hpakant township in Kachin state at around 8 am on July 2.
"35 bodies have been found. We are still looking for other bodies. People are still missing; we are still looking for them. I cant say if there will be more Rakhine amongst those that we recover. In the current list that we have, up until now we have 35 and we are still looking for one more. Amongst the 35 that we have now, most are from Pauktaw township. We are still searching for missing bodies but its difficult to say which township or which village they are from," Ko Htay Win told Narinjara on Friday.
Over twenty workers from Rakhine were amongst those injured, with the more serious cases transferred to Myitkyina hospital and other townships for treatment.
The landslide occurred in the old jade mining areas of Yadana Kyey, Kyauk Myat Shwe Kyi, Aya Yadana and Triple One jade companies in the Hway Kar village area of Hpa Kant. There had been heavy rainfall and jade miners had drowned in the mine along with many injured.
As of on Friday at 9.30 am, 172 dead bodies had been recovered. The Hpa Kant fire brigade, Red Cross society and other charitable groups continue to carry out rescue and recovery work, Ko Htay Win said.
"There is so much to do. While we are trying to sort all the bodies out there's not enough time to check which township the bodies are from. There have been some posts on Facebook saying that 66 Rakhine bodies have been found, saying how many people per township, but that's just rumours. I don't want these to be believed right now," he continued.
Burial preparation for the dead is currently being arranged. For the dead who lived close by, their families will arrange the burial. The dead who were from far away places will be buried in Hway Ka cemetery with the help of the Hpar Kant fire brigade and other charitable groups.
Ko Htay Win explained that there are around 300,000 people from Rakhine who are working in the jade mines in Hpa Kant, Kachin State.